What's In My Yarn Bag? with Super Knit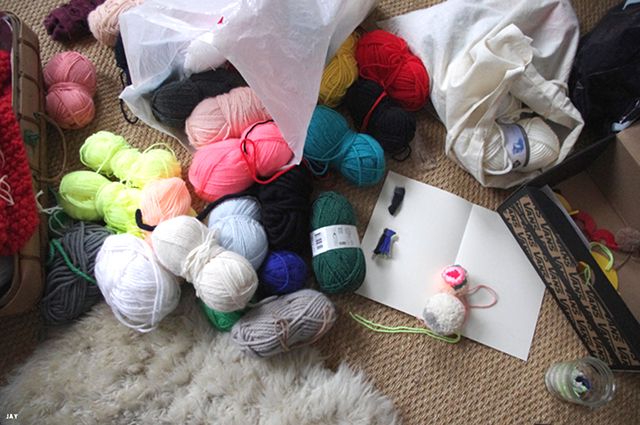 Today I am happy to take a look inside Julie's colorful pompom filled yarn bag. Julie is from Paris, France and is the blogger behind Oversize me! and Super Knit. I discovered her blogs several months ago when I stumbled upon her amazing herringbone stitch video. You will find the video and more about Julie's love of knitting, crochet, and crazy-cool pom-poms...
What do you typically keep in your yarn bag? 
I knit most often at home so I'm surrounded by a lot of things, I generally like to have images that have inspired me, the idea of a project and music that gives a nice atmosphere is very important for me. Tools that I need are a pair of scissors, crochet hook, needles ... and a cup of tea!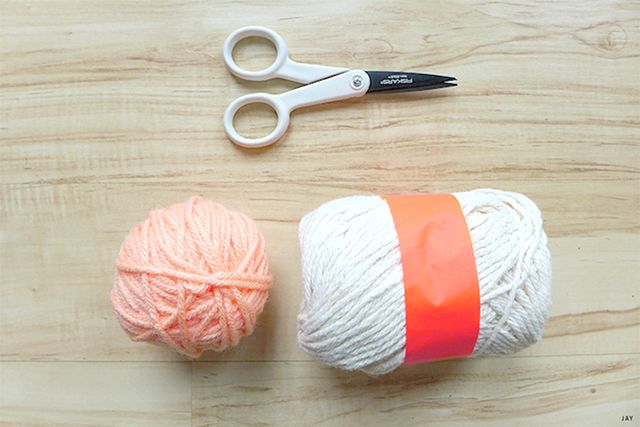 Are you working on any fun projects at the moment? 
It's been a while, but I want to make a pair of warm slippers for winter, simple, in garter stitch like my grandmother knit for me when I was young. I eventually learned that I'm not very good at creating patterns and I don't like to calculate what I do. I prefer to just see what happens! My latest creation is my black pom-pom cap. Recently I had a pom-pom fever! I love to challenge myself.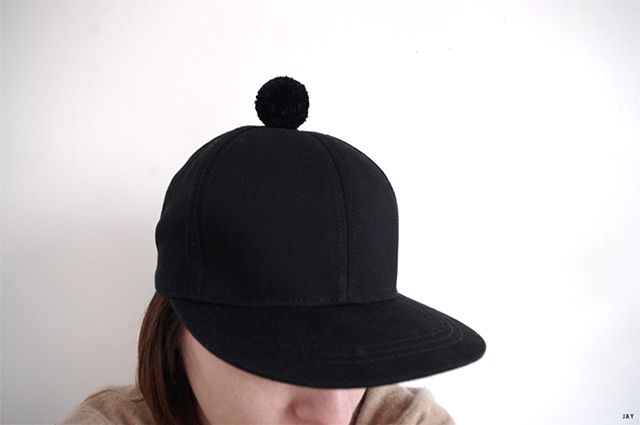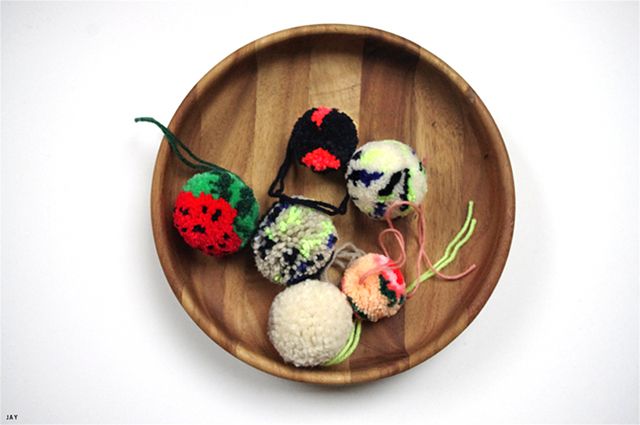 What is your favorite knit creation that you've ever made? 
Most of my favorite projects are related to my childhood memories and I tried to reproduce what I had as a child, like a patchwork blanket, slippers ...
But I think what I'm most proud of is my Herringbone stitch video and my first "knit street" I put on a tree in Portland, OR last fall. It had a lot of meaning for me. This is also the first time I did it (guerilla knitting) and I had a twinge of sadness in leaving it behind. 
Do you like to carry your yarn bag with you and work on your knit projects in public? Where do you feel most comfortable knitting?
I often carry a current project with me to work. I like to knit during lunch if I have time or on the train. In general I prefer to work quietly at home. I'm a little bit modest.
What is your favorite part about yarn crafting? 
What I love is the beginning and the end of a project. I like to get excited about a new project, find the idea and be motivated by it, and want to do it right NOW!  
I like seeing my work finished and I enjoy taking a picture of it and it's better when it's 
successful.

  I love taking pictures and since I have my tumblr is even easier to see what I have achieved .