Crochet Sunglasses Case Project for Gathered!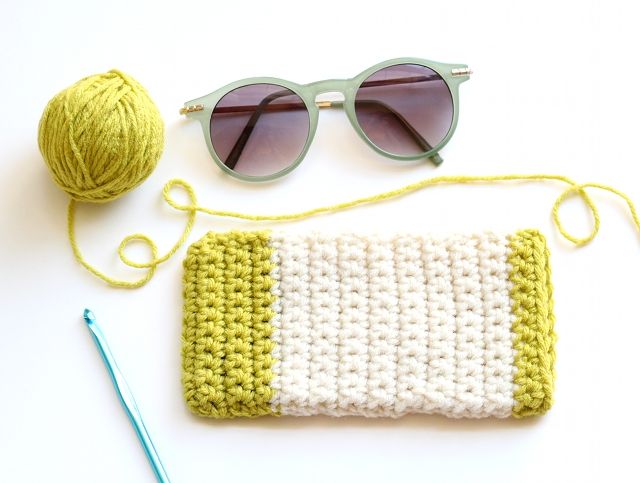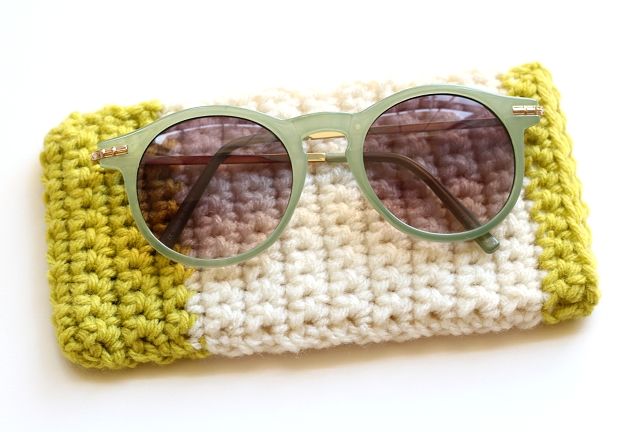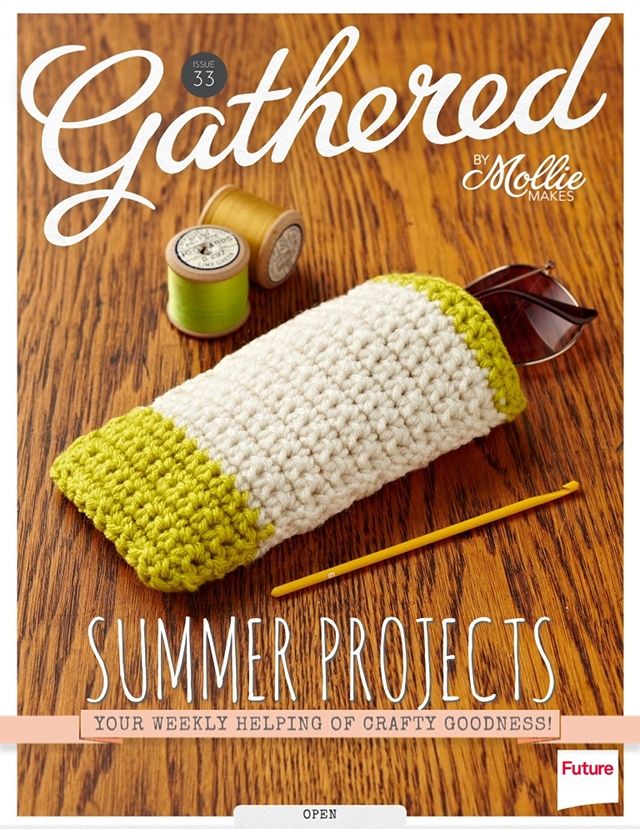 I tried the "dipped" look with this crochet sunglasses case pattern and I love the results! It is so simple yet eye-catching. I think chartreuse green is one of my new favorite colors.
If only I could toss this case in a beach bag and escape to an exotic location where they serve those fruity drinks with paper umbrellas sticking out of the top...ahhh. Don't mind me, I am just daydreaming over here. Ok, back to reality. I can always pop this case in my purse to help me with my ongoing battle against the ruthless Texas sun.
This pattern is featured in Issue 33 of Gathered by Mollie Makes! I hope you give it a try. You can always find my patterns, articles, and other fun projects in the weekly magazine!
What projects are you working on this summer? Do you find it hard to knit or crochet when summer arrives? I have some new, warm-weather projects coming to the blog soon so...stay tuned!