Weekend Plans 6/7 - 6/9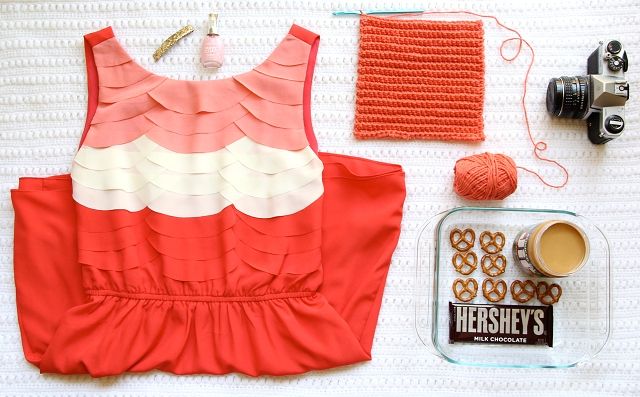 TGIF, am I right? High five for making it through the week. The past few days have been pretty crazy and the weekend is going to be just as busy. Here's what I have planned...
- The main event happening this weekend is a family wedding. You know things can get a bit hectic when relatives come to town. It is going to be a lot of fun though. Plus, I have my favorite dress picked out so I am ready to go! (The dress is from ModCloth and is sold out.)
- Like I mentioned earlier this week, I have some new projects coming to the blog soon that will be perfect to work on this summer. Here is a little peek of an upcoming project! I love the texture.
- I was able to snap some colorful pictures this week with my film camera but I definitely missed a few opportunities. I will glue my camera to my hand this weekend for the sake of my June Film Camera Challenge!! Ok...not really, but I will keep it handy. Does a very "colorful" family count as a subject matter for the theme this week? ;)
- I hope my grandparents like peanut butter, pretzels, and chocolate! I decided to save the peanut butter and pretzel bar recipe I found last week and make it for my sweet grandparents tonight.
I hope you have a great weekend! What do you have planned? Have you started the June Film Camera Challenge yet? How is it going? I am working on a button if you would like to share the challenge on your blog!