Saturday Projects, Doodles & Floral Sneakers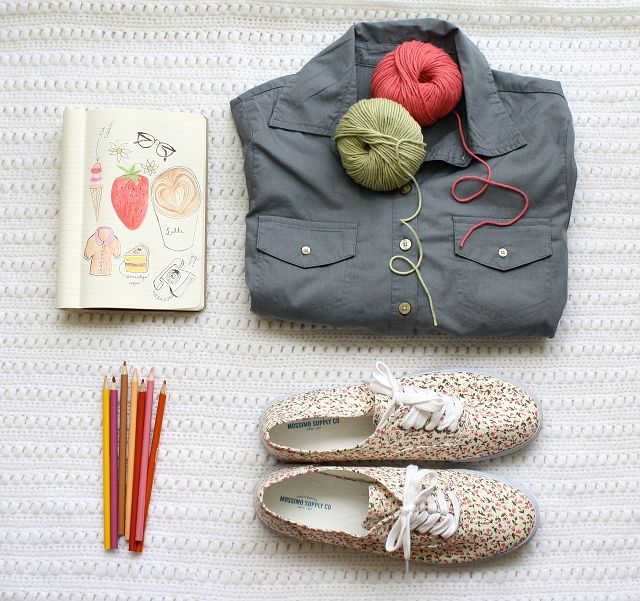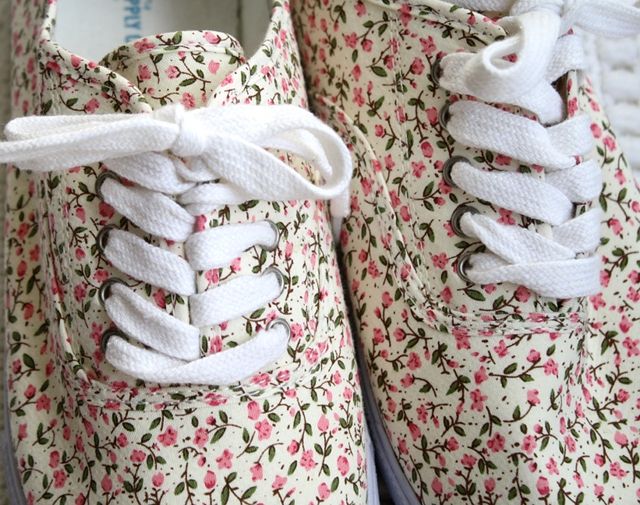 I picked up a few materials for a new knit project today that I've had in my head for quite some time now. I love updating plain shirts and such with yarn! The possibilities are endless. While shopping for supplies at Target I got distracted by the shoes section when I found these adorable floral sneakers! In my size too! That is always the tricky part...am I right tall girls? ;-) I've always wanted a pair of floral sneakers. Does that make me sound like an old lady? Yes. Yes it does.
I worked on the knit project a little bit this afternoon. I will have it ready to share next week! Fun! It is perfect for my fellow knitters who are forced to knit in inhumanely hot temperatures this summer like myself. I also took a little doodle break this afternoon. It feels a little weird to only doodle in a notebook now that I don't have any boring lecture notes to scribble on. That is a strange group of objects, huh? Glasses, a latte, a phone, a slice of cake, a shirt, and ice cream. Believe me, it all makes sense in my mind. I think. Haha. At least we all know what the strawberry doodle means. I checked the strawberry yarn bomb again today and it is STILL there! A whole week! I can't believe it.
Now we are getting ready to go out to dinner for an early Father's Day celebration! My dad picked the restaurant, of course. He is the best! :)
What fun, crafty things did you do today? Do you have any plans to celebrate your dad this weekend?
Happy Saturday!