We Are Knitters Signage Sweater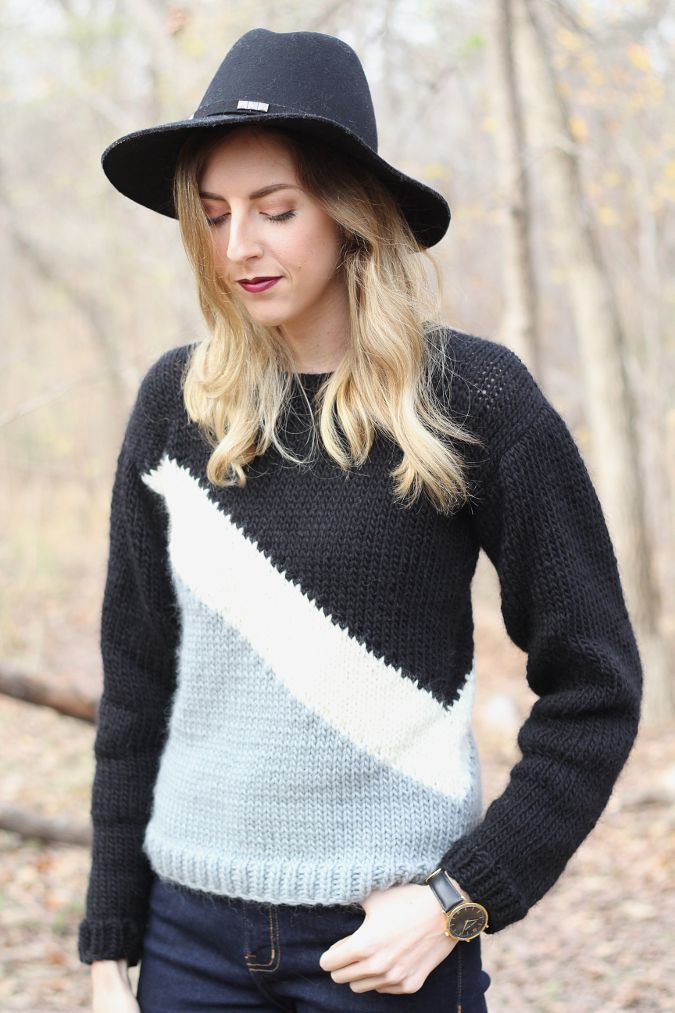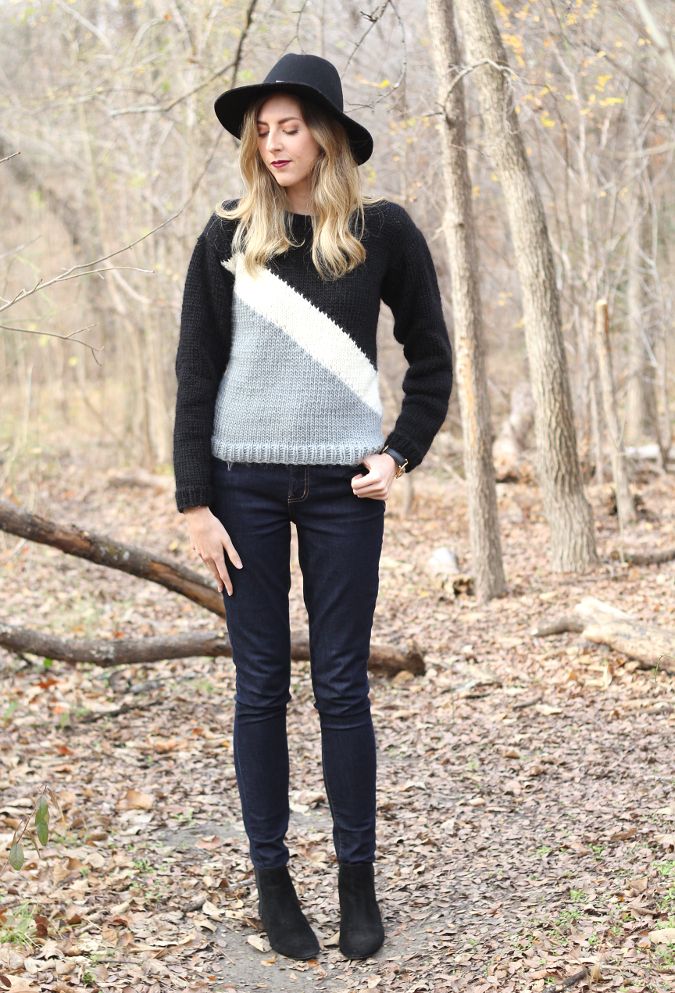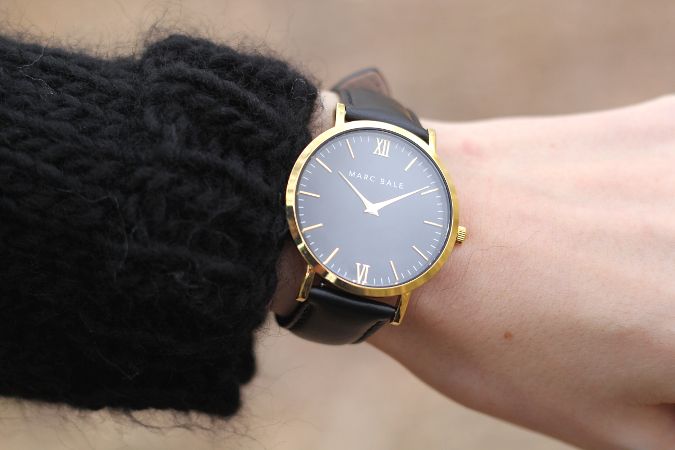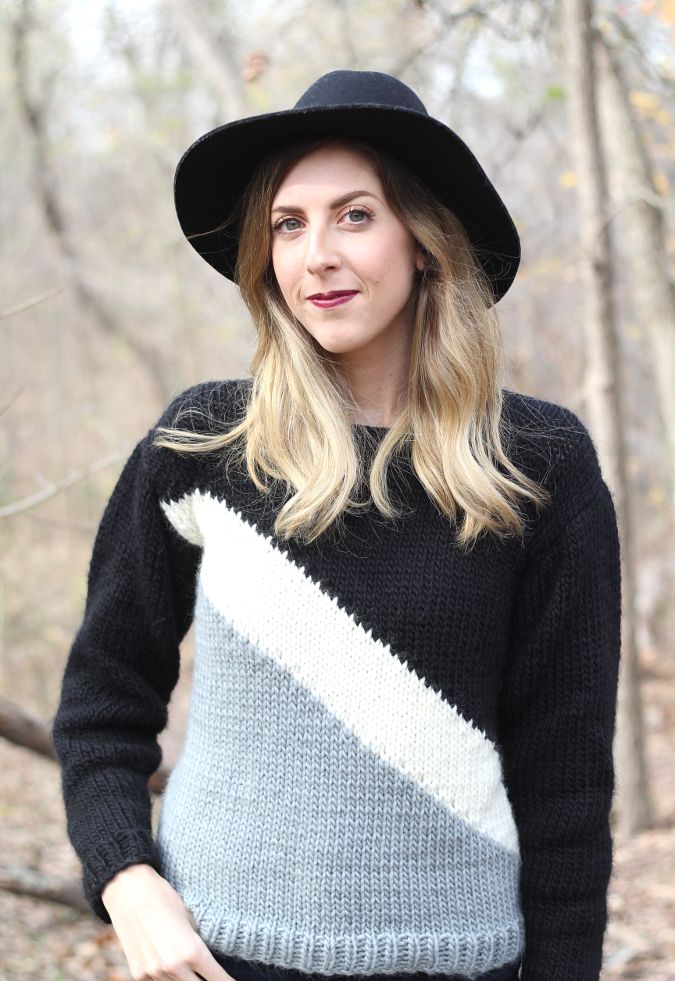 Marc Bale Watch c/o The Peach Box
Three cheers and a heel-click for finished knitting projects!!
I am so happy with how this Signage Sweater Kit from We Are Knitters turned out! They kindly sent me the kit a few months ago and I loved stitching away on it during any spare moment. The thick wool knit up faster than I expected. I finished the front section of the sweater in two days! I think that kept me motivated to keep going and see this sweater through to the end. :)
The pattern was really easy to follow. It's a great beginner sweater project for sure! I added a few extra rows to the sleeve pattern because I have pretty long arms. The original pattern would have worked nicely as a 3/4 sleeve! Haha. It was easy to modify, though! The hardest part was the assembly. Once you finish all of that hard work, you want to make sure the seams are clean and even. After weaving in the final length of yarn, I was so proud to sport this beautiful sweater. I look forward to wearing it throughout the winter season! Head over to We Are Knitters to get your hands on one of their fabulous kits and use the code ONESHEEPISHWAK for a discount at checkout!
How are your projects coming along? Finish any big projects lately?
I hope you are having a wonderful holiday season!