Tassel Sweater Makeover
Oh man..this sweater makeover is making me feel all nostalgic for the early days of One Sheepish Girl! I absolutely love taking a basic sweater, adding a bit of yarn, and changing it into something unique. There is even a fun sweater makeover crochet project in my book.
This sweater was inspired by a Paris Fashion Week street style photo I stumbled upon on Pinterest a few weeks ago. A sweater covered in tassels is probably/definitely the closest I will ever get to fashion week. But hey...who knows! A sheepish girl can dream, right? :)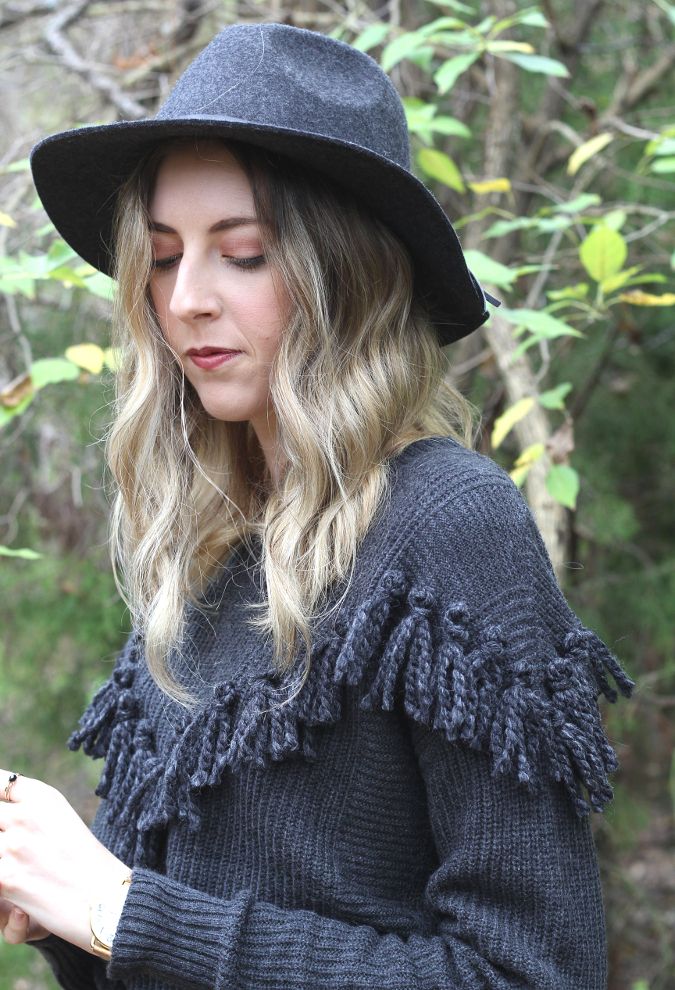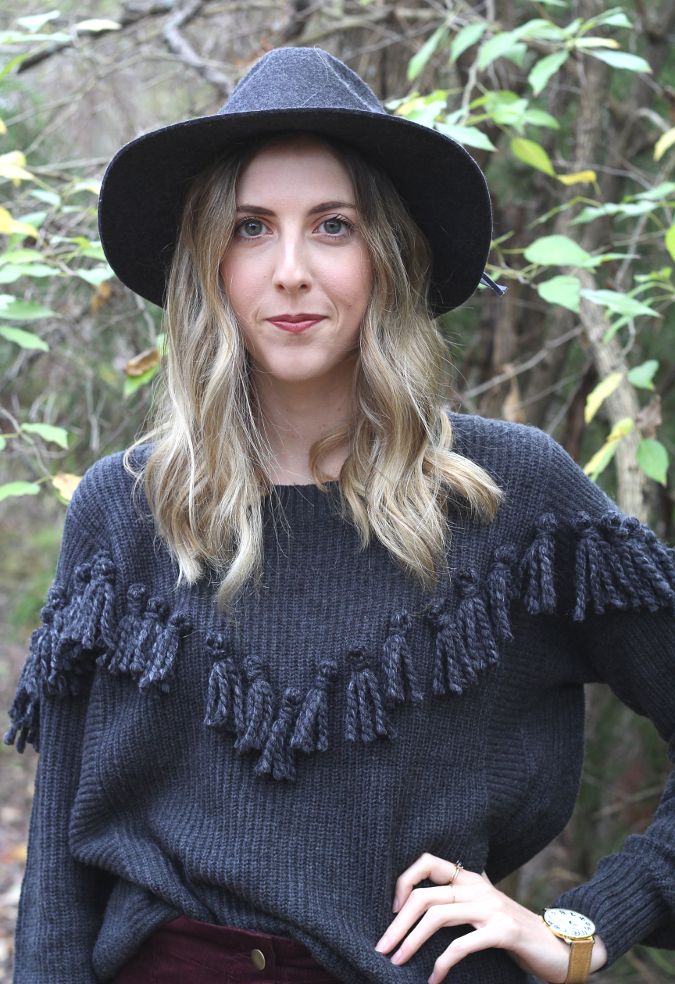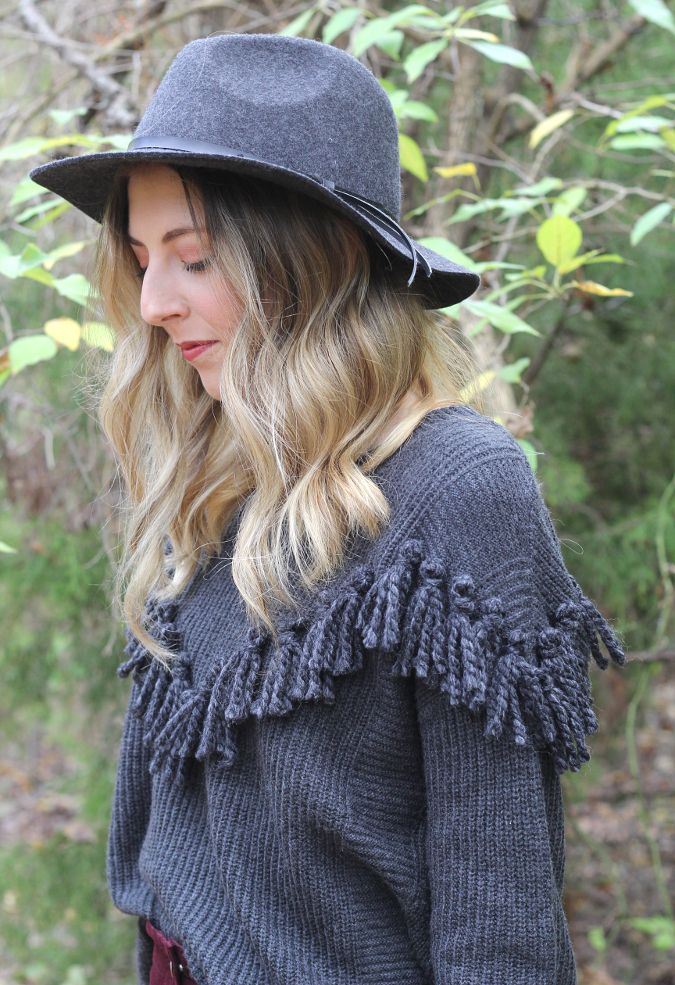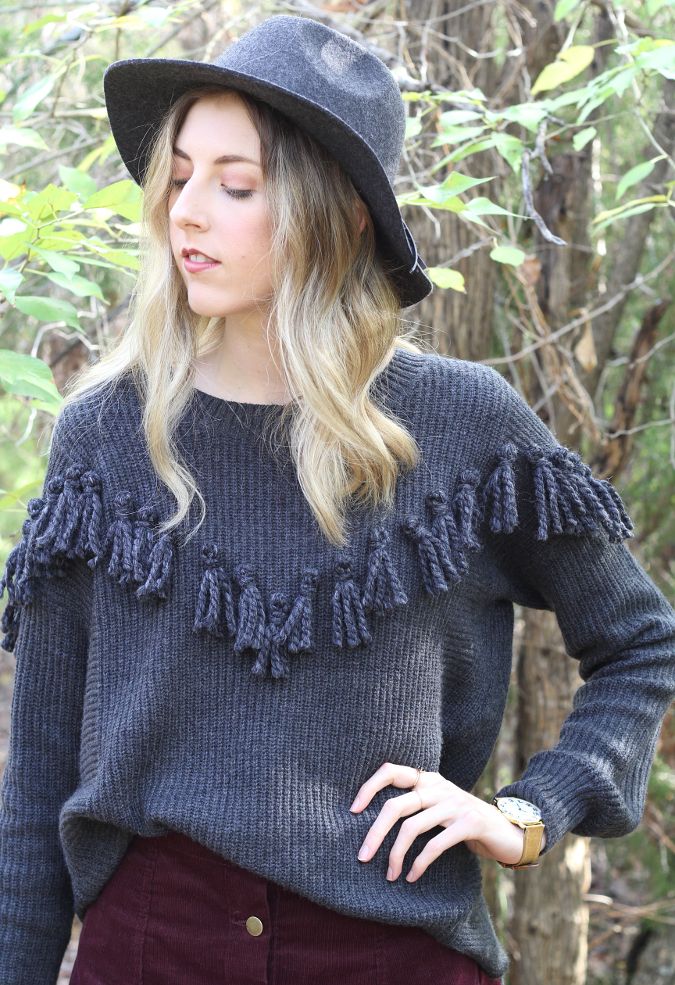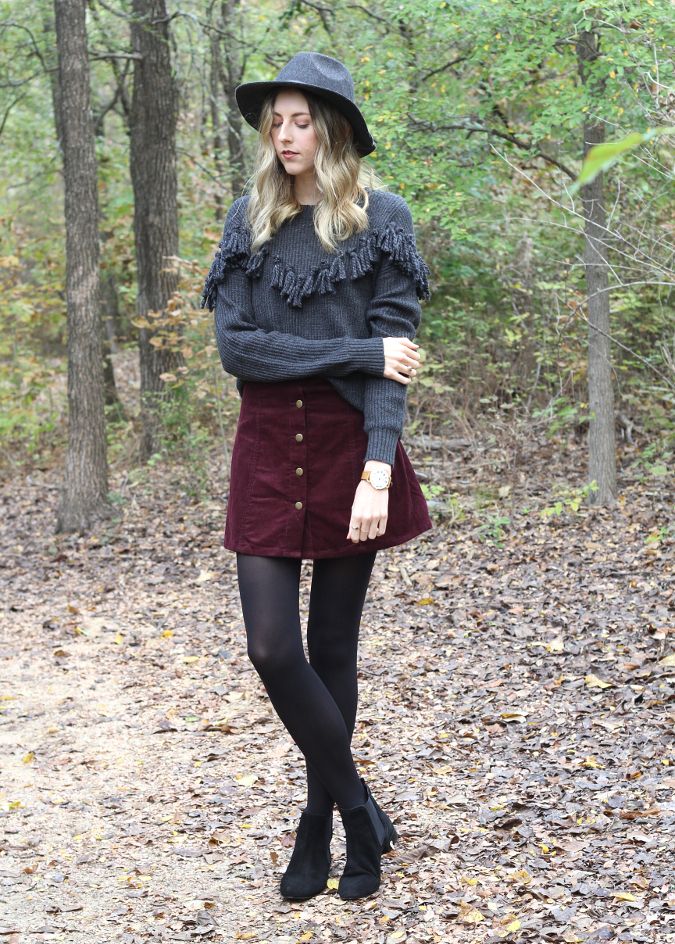 This sweater is really easy to recreate if you want to make your own! I've had this grey sweater from Target sitting around in my closet for awhile just waiting for a little makeover. I used Wool Ease Thick & Quick yarn to make the tassels. (I have a tutorial for tassel making here.) The placement of the tassels was the trickiest part. I did most of it by eye, but occasionally used a ruler just to make sure everything looked relatively even.
I am so happy with the result! I love using handmade touches to add my personal style to an outfit. I see lots of tassel-sweater-wearing days ahead in my future. :)