Inspiring Items No. 1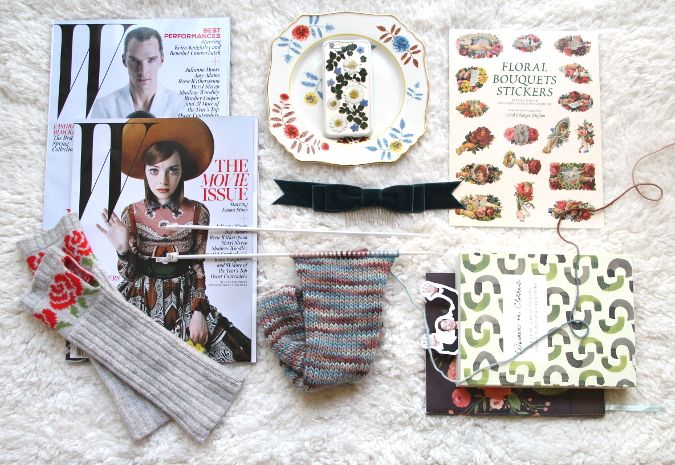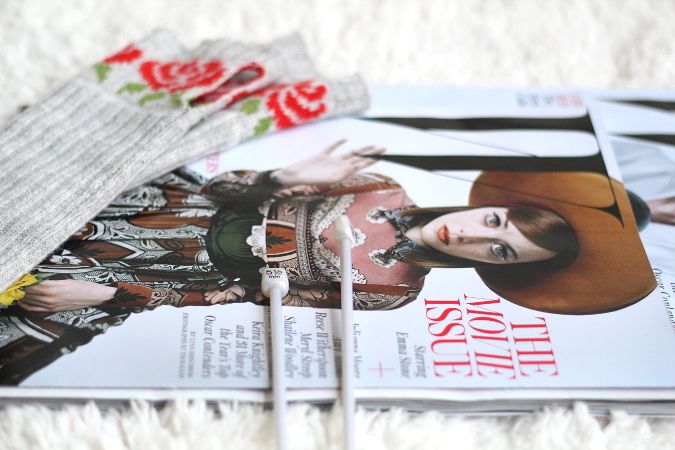 Helloooo, Friday. My, you are looking good to me right about now.
How was everyone's week? Mine felt extra long for some reason but Friday is here and the sun is shining. The literal light at the end of the tunnel, as it were. ;)
Do you remember when I would post my Weekend Plans photos every Friday? I loved those posts but I haven't felt as inspired to do them lately. Often, my weekend plans aren't quite as planned out anymore but that is completely fine with me! I still love shooting organized and styled photos so I thought I would start a similar post series called "Inspiring Items" and shoot a few things that are keeping me inspired at the moment!
- The February issue of W Magazine has the most incredible editorial feature shot by the great Tim Walker. He showcases actors and actresses from the best movies of the year in a perfectly "Tim Walker" fashion.
- These fingerless mittens have been keeping my hands warm in the office lately. I bought them several years ago from vKnit on Etsy and they are still my favorites!
- Only a few inches left on my headband! It will be finished this weekend. Or else...it won't. Haha. But I'm hoping it will.
- I've been using these flower stickers on a lot of my letters lately! They are so perfect.
- Still working my way through the Women in Clothes book. It is really good but the interviews can get a little repetitive so it has been difficult for me to focus on it for long periods of time. Or maybe my Benedict Bookmark is distracting me too much. That couldn't be it...
I hope you have a wonderful weekend filled with rest and creativity!