Mollie Makes Takeover Across the Pond!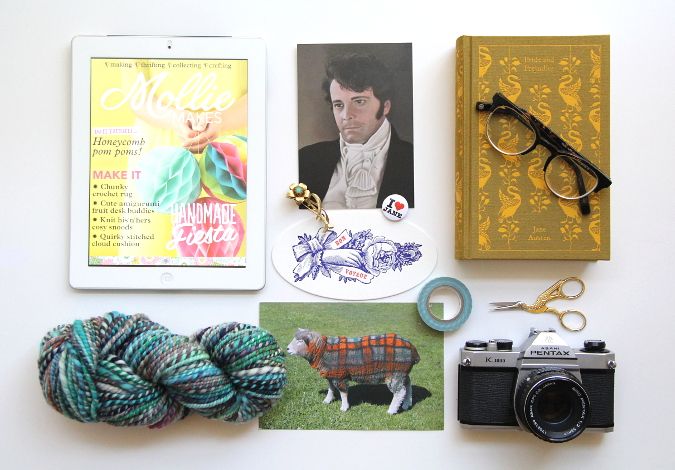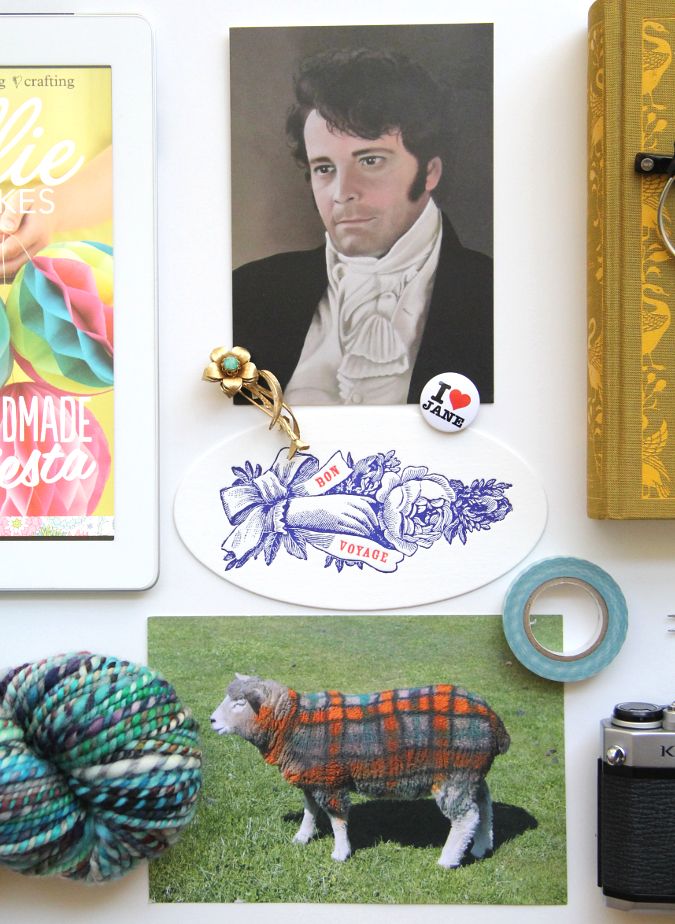 I can hardly believe the following words are real life...so bear with me through this post. I'm just a little bit excited!! Plans have finally come together and I can officially announce that I am traveling to the UK next week!! My arms are sore from all the pinching so I'm pretty sure this is actually happening. I have the opportunity to visit the beautiful city of Bath for the first time in my life and I could do a cartwheel just thinking about it! Well, maybe not an actual cartwheel. A metaphorical cartwheel, at the very least. My flight arrives in Bath on Tuesday, September 16th and I will spend a few days exploring the city. There are three main reasons why Bath has been at the very top of my list of places to visit for most of my life.
1. Jane. Austen. (Even though I hear she didn't like Bath very much...oh well!)
2. The Jane Austen Museum. Haha.
3. Last, but not least, the Mollie Makes headquarters!!
I am so thankful for the opportunity to explore everything Bath has to offer and walk around with Captain Wentworth's dreamy words from Persuasion floating around in my head, "You alone have brought me to Bath. For you alone, I think and plan." The best part about this trip is that I get to meet the incredible and inspiring ladies of Mollie Makes magazine who have supported my work for years and shown me such kindness. On September 18-21, I will be taking over the Mollie Makes Instagram and Pinterest accounts for the first ever #MollieTakeover! I am so honored! It is going to be so fun sharing snapshots of the city of Bath, the Mollie Makes office, and the incredible work showcased at The Handmade Fair in London. 
Mollie Makes is also offering my readers a free digital issue of their current issue!! It is filled to the brim with creative goodness. So many projects I want to try! This will run until the 30th September 2014.
Click
here
to get the latest issue!
Voucher Code = MEREDITH
Step 1 - Download the app
Step 2 - Ipad - Tap 'voucher', iPhone - Tap 'help' then 'voucher'
Step 3  - Enter voucher code MEREDITH
TERMS & CONDITIONS: Voucher valid from 
09/09/2014 - 30/09/2014
. Voucher redeemable in respect of iPad/iPhone apps available on the App store only. Use subject to our Terms & Conditions for in-app voucher codes. Offer is non-transferable. Not to be used in conjunction with any other offer. No cash value.
Follow along with my #MollieTakeover on Instagram (
@molliemakes
) and
Pinterest
! I can't wait to get started!!
If you are in the Bath during that time or plan on attending The Handmade Fair, I would love to meet up with some of you! Reach out on Twitter and hopefully we can make something happen
Time to start packing my bags!