Thankful Beyond Words...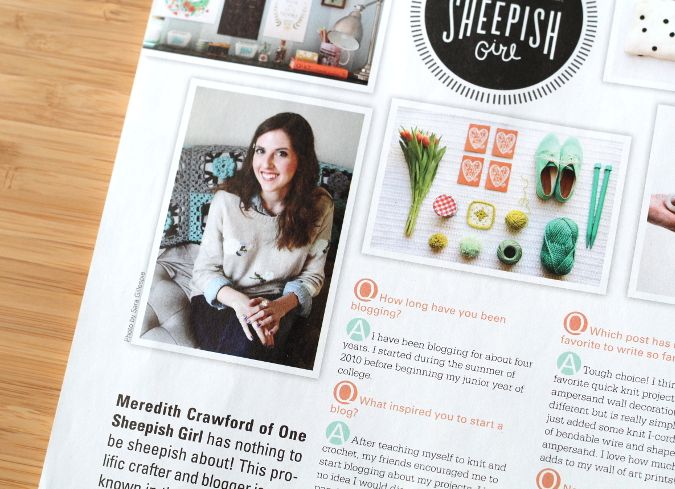 Most days I allow the tiniest of frustrations to affect me so deeply that I forget my many blessings. You know the days…whether it's an overwhelming, "I'm Consumed with Worry" Wednesday or a trivial, "I Have Two Giant Zits" Tuesday morning, I very rarely remember all of the good things in life. Over the past few weeks, my mailbox has served as a continual reminder of my many MANY blessings.  I am constantly in awe of the Lord continually providing opportunities for me to pursue my passions. He is the reason that I have the ability to express my creativity and all I can do is hope to glorify Him through my work.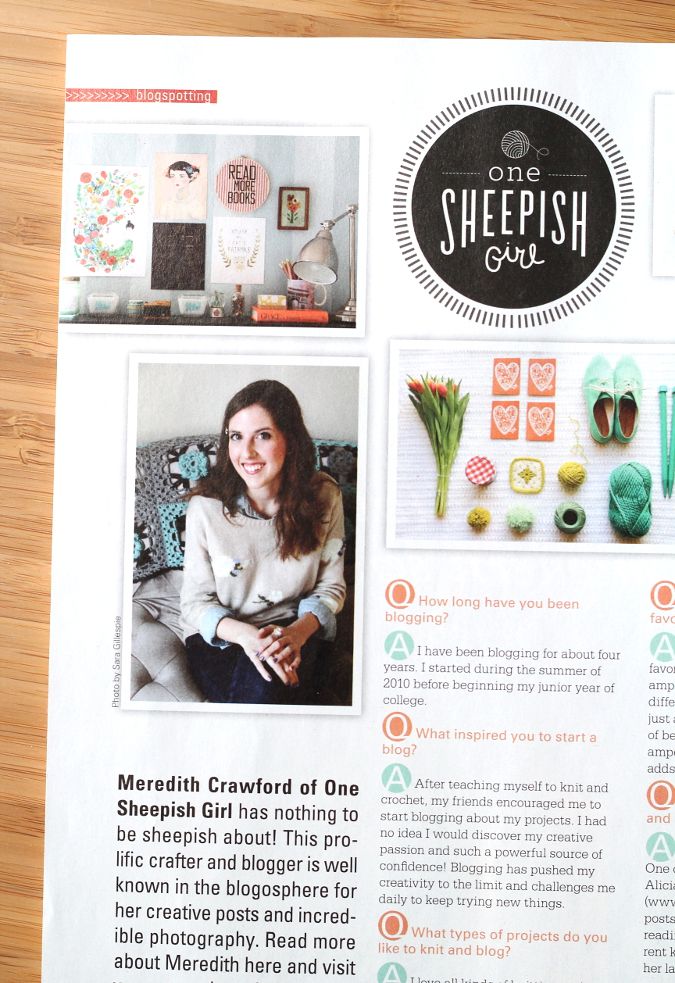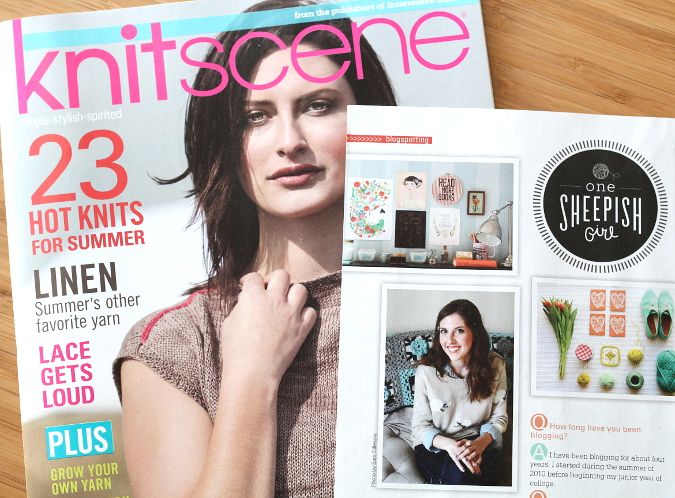 I was so excited and honored to discover these features in three of my favorite yarn magazines! I currently have an interview on the last page of Knitscene Summer 2014 issue. Thank you to the editors for reaching out and including a little bit about my blog in your magazine!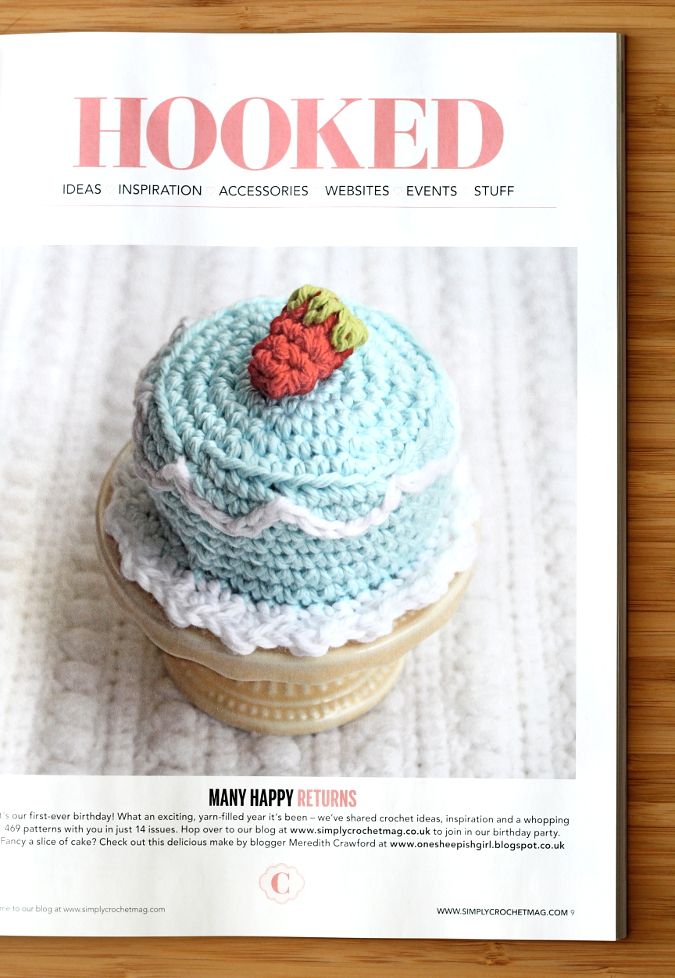 The lovely ladies at Simply Crochet asked if they could use my crochet birthday cake image for their magazine anniversary celebration. Happy Birthday to you, Simply Crochet!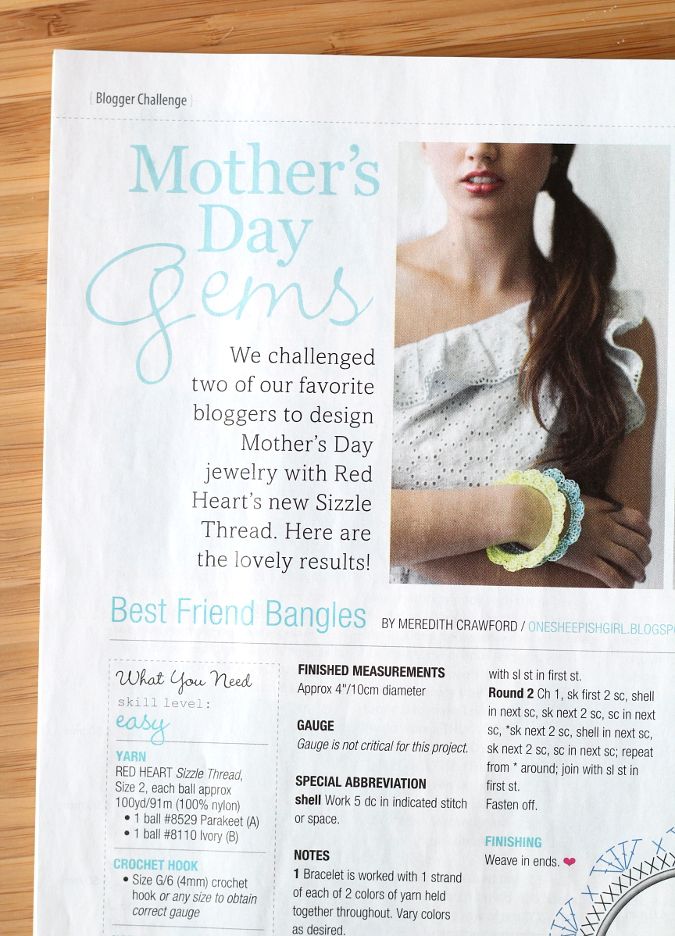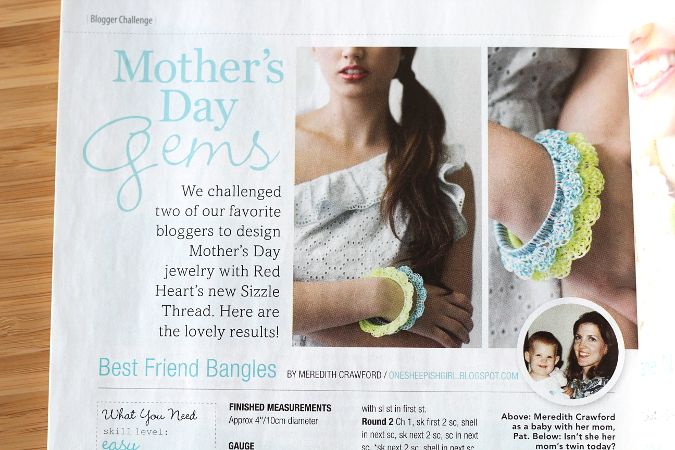 I also have a fun Mother's Day project in the May issue of Crochet Today! They challenged me to use a new yarn and create a piece of jewelry perfect for a Mother's Day gift. I decided to create a scalloped bangle bracelet. You can find the pattern inside the magazine.
Thank you again to the editors and magazines who continue to feature my blog in your publications. I couldn't be more thankful!
I planned on sharing this post last Wednesday, but right before I pressed "publish" I received a phone call from my mom. I experienced a tragic death in my family last week so I apologize for the blog silence. Even in the midst of tragedy, all I can do is remind myself of the many blessings in my life and continue living my life for the Lord.
I hope you are all having a great week so far.