The Second Annual Sheepish Heart Bomb!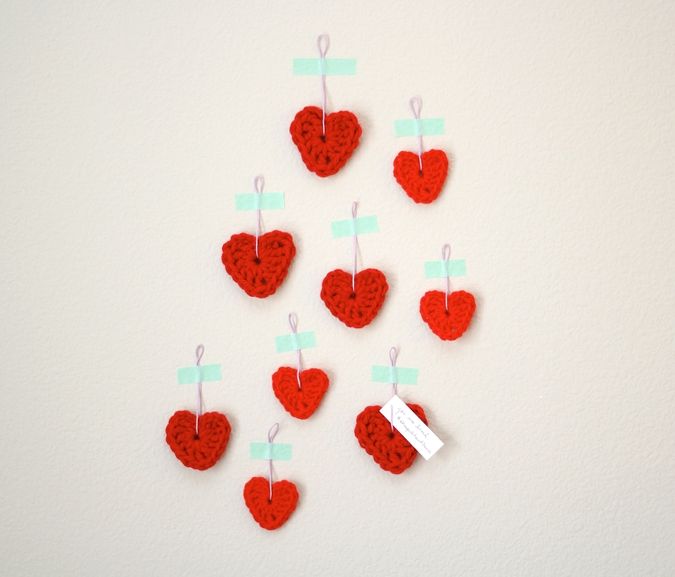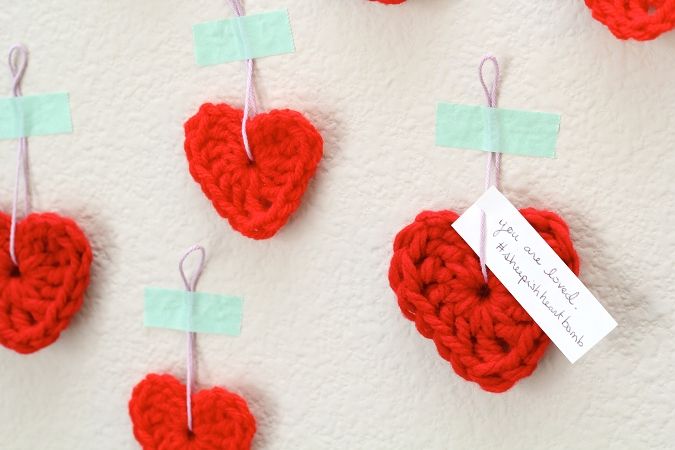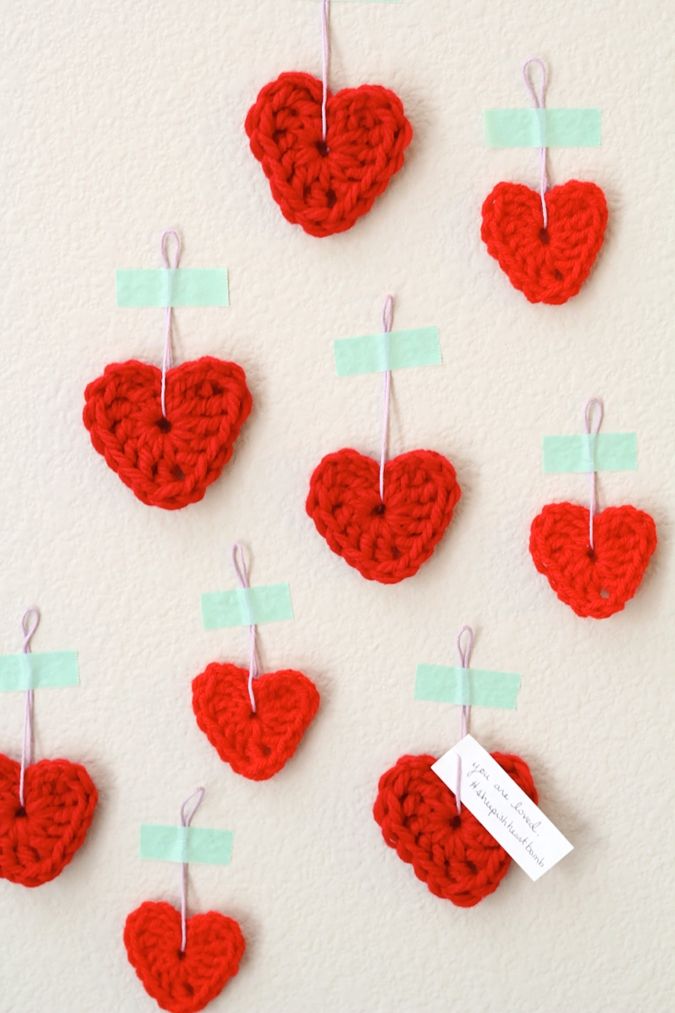 Are you ready to share the love? I am so excited to host the second annual Sheepish Heart Bomb event on Valentine's Day!
Did you participate last year? I came up with the idea to knit/crochet/make a heart, attach a kind note, and leave it somewhere for a random person to find. It made me so happy to see hearts hanging on trees, benches, signs, and doors around the world! I got a little teary when I received tweets from the people who found your hearts and how much it meant to them to feel loved on Valentine's Day.
I am so excited to continue the tradition this year! You only have to do three things in order to join the fun…
1. Make a heart! Knit it, crochet it, sew it, cut it out of felt…whatever your heart desires! Haha. Just make it with love.
2. Attach a note. Say something like, "You are loved!" or "Smile!" or "Everything is going to be ok." Make sure you include the #sheepishheartbomb hashtag so we can see your creations on Twitter and Instagram
3. Leave it out in the world on February 14th! Hang your heart creation somewhere out in your community on Valentine's Day. Leave it in a place where someone will find it and smile!
That's it! Get started on your hearts today! Would your knitting or crochet group like to participate? Get your friends involved and let's cover the world with hearts! Valentine's Day can feel a little silly to some people and isolating to the single people among us…haha. Let's turn the focus on what the day is really about and spread a little love to the world! This event is all about using your creativity to brighten someone's day!
Share your Sheepish Heart Bomb progress on Twitter, Instagram, Pinterest, and Facebook. with the hashtag #sheepishheartbomb.
I can't wait to see your creations!