Tips for Knitting with Double Pointed Needles - Good Night Day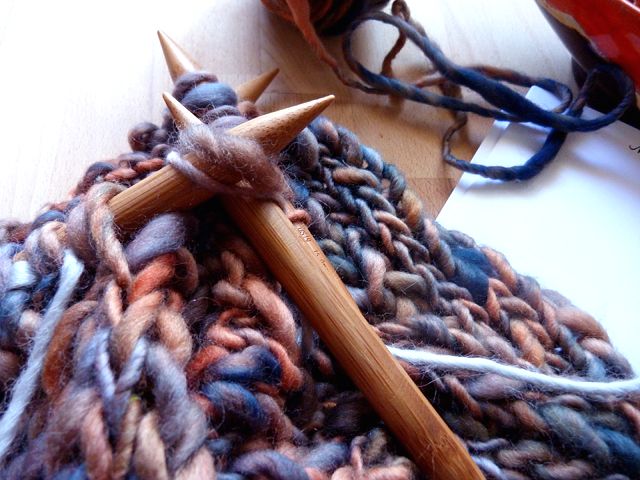 The talented Tara-Lynn from
Good Night Day
is here to share her tips for knitting with double pointed needles. I have to admit, I stayed away from dpns for quite awhile when I first started knitting. I couldn't get past the intimidation factor of keeping my precious, knitted item secure and balanced on four tiny needles. It's like the tightrope of knitting! Eventually I gave dpns a try and discovered it isn't that hard at all! It just takes a little patience and practice. I hope you give dpns a try soon. Take it away Tara-Lynn...
"Some of  the easiest and most gratifying knits, such as toques, are knit on double pointed needles. When knit circularly rather than flat, you won't have that messy seam to deal with either, making the project even quicker to finish! Here is a example taken from my kingston sweater pattern, which begins from the neck down, with a ribbed neckline and using dpn(s). This also easily translates well to ribbed toque patterns, like the petawawa toque in the same book, or the elora toque, oh and the jarvis toque too!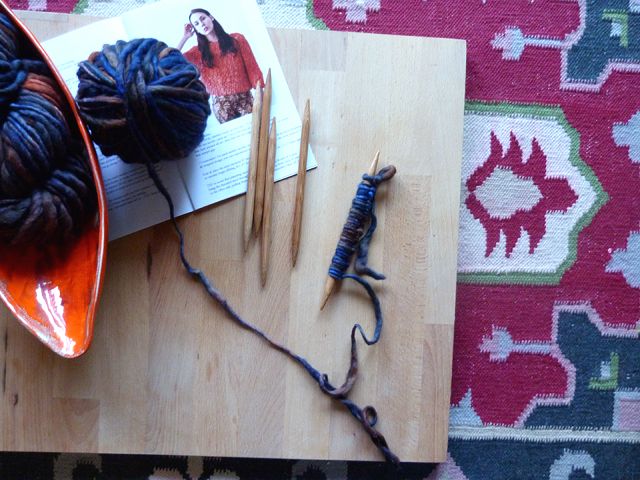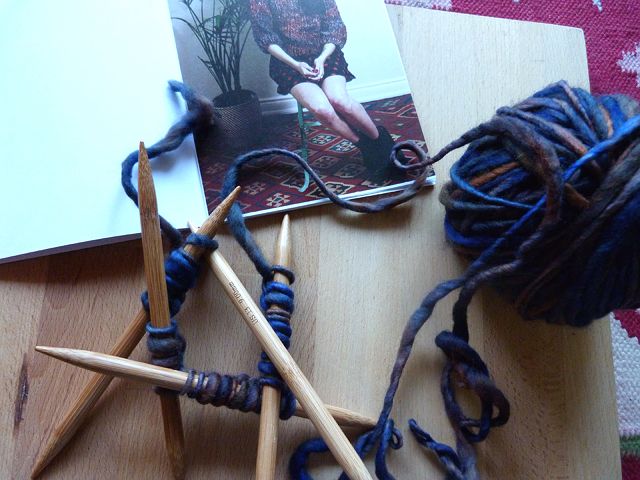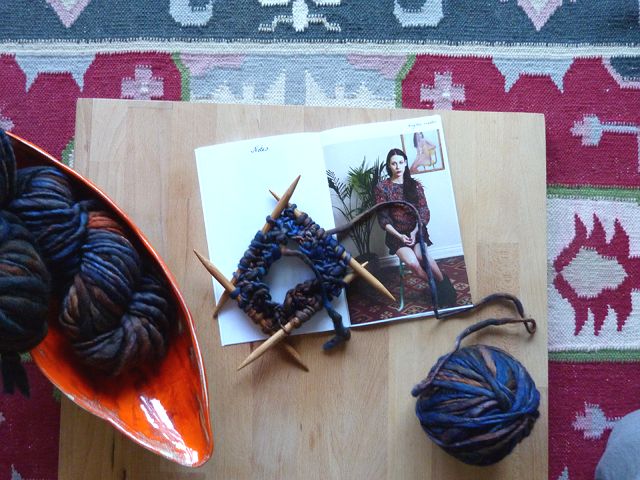 To begin on double pointed needles, cast on one needle at first and then begin to divide evenly across the rest of the needles. Make sure to arrange the needles and straighten out the stitches so that none are twisted. You will begin knitting with the empty needle, with the working yarn on the right needle point, this will join your work. (If you find that you are having difficulty with the first cast on row, why not knit the entire first row, distribute the stitches, and then begin using the dpns.)"
Thank you so much for sharing these tips, Tara-Lynn! I can't wait to give one of your sweater project a try. It is on my list of knits to make after I turn in my book. The deadline is getting so close! 
I hope everyone is having a wonderful week so far. Have you tried knitting with dpns before? Did you find it easy or hard? Share your experiences!