Bobble Knit Plant Cozy Pattern - Knit York City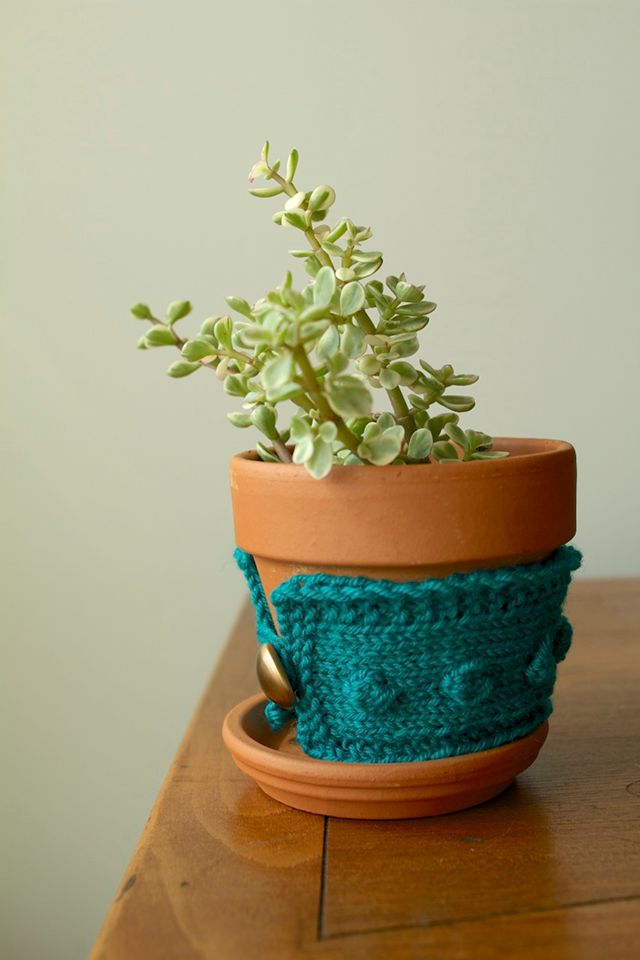 I've said it before and I'll say it again...everything looks better in a sweater. Even plants look cute sporting a bobble knit cozy! The lovely and talented Sarah from
Knit York City
is sharing her plant cozy tutorial today. I can't wait to give this a try! I should probably plant something first. Ha. I would buy a planter just for the sake of knitting it a cozy. :)
Enjoy the project!
Bobble Plant Cozy Tutorial 
I'm so excited to be able to help Meredith out with a guest post today! I'm such a fan of her fun tutorials, she's totally inspired me to bring you a whimsical DIY of my own! 
I'm obsessed with plants. I love having a sunny windowsill full of greenery in all shapes and sizes. Succulents are a pretty inexpensive and low maintenance way to dress up my little Brooklyn apartment. Terra cotta pots are super cheap (78 cents for a small pot!) but between you and me, I don't think they're that pretty. They're just not terribly exciting. We've seen a million Pinterest photos of plain pots gussied up in neon or chalk board paint but I've been inspired by the chilly fall weather and coffee cozies!
Materials:
Small terra cotta pot with 12" circumference 
Size 6 needles
Sport weight yarn
scissors
tapestry needle
Size F crochet hook
button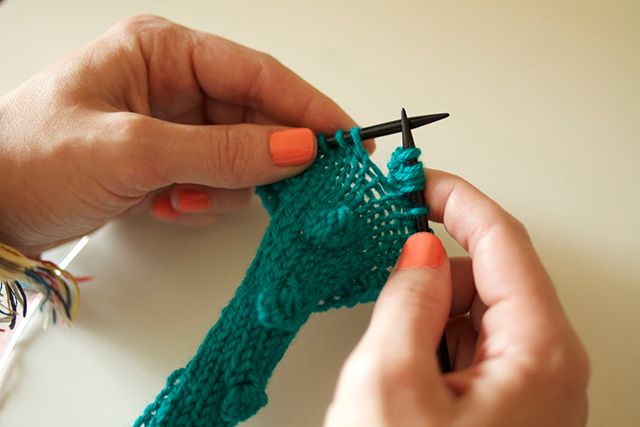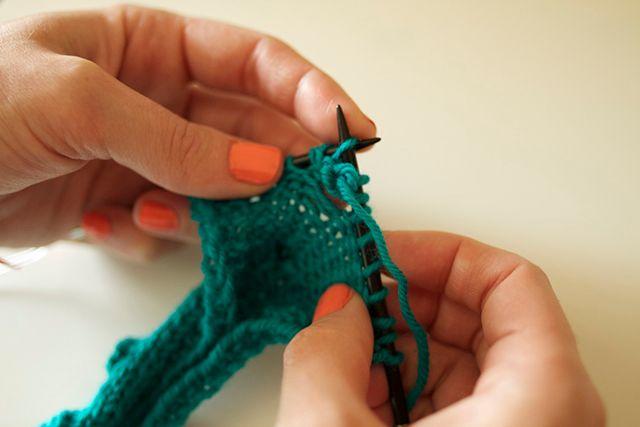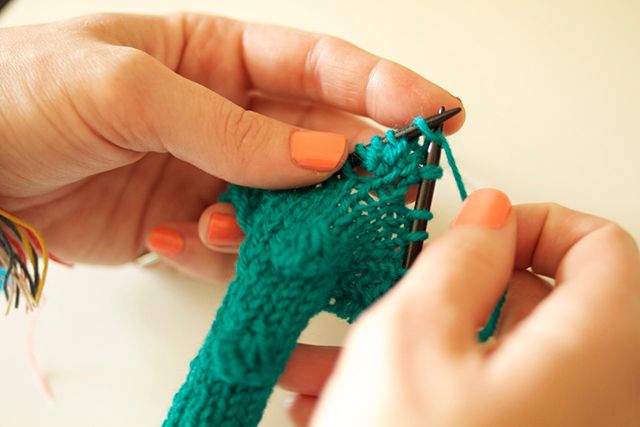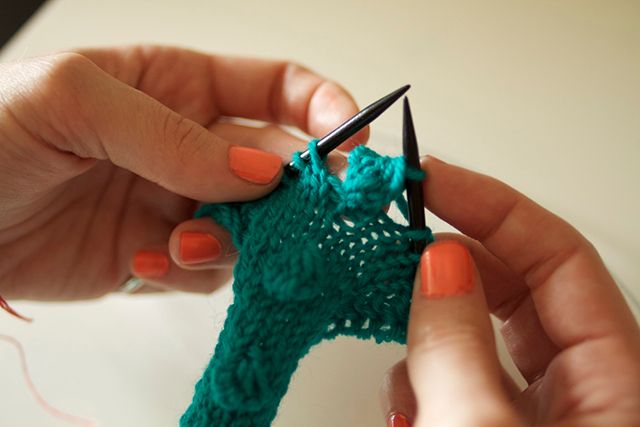 How to knit a bobble:
Step 1 (RS): Knit into front and back of stitch 5 times, turn work.
Step 2 (WS): Purl across these 5 stitches, turn work again.
Step 3: Knit cross 5 stitches.
Step 4: Slip left needle into the second stitch from the left. Lift this needle up and over the first stitch and off of the right needle. 
Step 5: Repeat with the next 3 stitches until only 1 stitch remains on right needle. 
Knit in garter stitch for 4 rows
Row 1 (RS): knit all stitches
Row 2 (WS): Knit 3 stitches, purl to last 3 stitches, k3.
Repeat rows 1 and 2 for 4 more rows.
Row 7 (RS): K7, bobble, K7
Repeat these 7 rows 7 more times.
Repeat rows 1 and 2 6 times.
Knit in garter stitch for 4 rows.
Bind off loosely and weave in the ends.
Crochet a chain about 1 1/2 inches long and attach in a loop to one of the short ends of the cozy. Attach button to the opposite end. Button up your plant!
That's all you need to bring a little bit of fun color to your boring plant pots! I'm excited to try other cozies with different yarn and textures. 
How will you decorate your plants?
Thank you so much Sarah! I love this project.
I hope you are all having a great week!