What's In My Yarn Bag? with Lydia from Pom Pom Quarterly
I am so excited to share this colorful yarn bag with you today. The lovely Lydia Gluck from Pom Pom Quarterly is here to share what she likes to keep on hand when she takes her knitting to-go. She also talks about some of her favorite projects and her experiences knitting in public! Ok Lydia, give us the tour...
What
 do you typically keep inside your 
yarn
bag
? 
I like to listen to podcasts while I knit. My current favourite is Radiolab, so I always keep my phone with me, and a pair of headphones. Tools are a definite necessity, darning needle, crochet hook, a bit of scrap yarn, stitch markers, all come in handy. I have a little zip case I keep them in, which comes along for the ride when a project comes out and about with me. I also keep a book with me, and a notebook and a couple of pens. If I am going further afield I take my interchangeable needle set too. 
Do you know how to knit and crochet? When did you learn? How did you learn?
I do! I learned around 6 years ago, I taught myself to crochet, and then to knit, from a book. It was a very rainy Welsh summer, and learning to knit and crochet seemed like a good plan. Little did I know it would take over my life! I have since re-learned to knit, and now I knit continental style.
 Are you working on any interesting projects at the moment? We want to see! 
I am currently working on Almandine, from Pom Pom Issue 6, an awesome hood/scarf, I am making it in Malabrigo Twist in 'sealing wax', which is a great orangey red. My other current project is Charm by Juju Vail, which I am working on in Shilasdair Luxury 4ply, one of my favourite yarns ever! I have almost finished my Fieldwork Cardigan from Issue 5, in Loft, just sewing in all the ends and the moment. 
What is your favorite knit/crochet item that you have made so far?
Hmmm there are a few… I really love my Abuelita (Meghan's design from Issue 2), which I made in Tosh Prairie in Antique Lace. It never fails to get noticed! I am planning aother in a fine cotton. I also love my Netherton in Uncommon Thread BFL, and my Hansel hap shawl, I loved the experience of making something with such a tangible history. Can't wait to make another Hap!

Do you like to carry your 
yarn
bag
 with you to work on your projects in public? Where do you feel most comfortable knitting/crocheting?
Definitely! I generally feel comfortable knitting and crocheting in public. Some public spaces lend themselves better than others. Trains are particularly good. I also love to hang out in cafes and knit with a nice pot of tea! My friends find it hilarious that I knit in pubs, and I have been known to knit at parties too!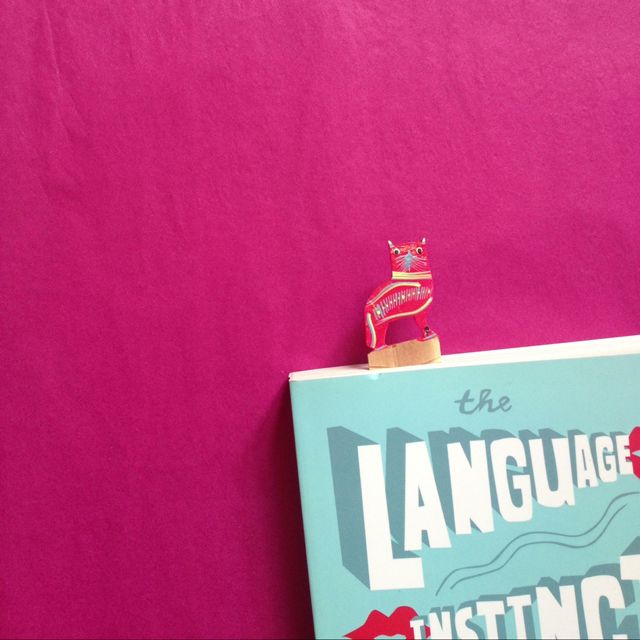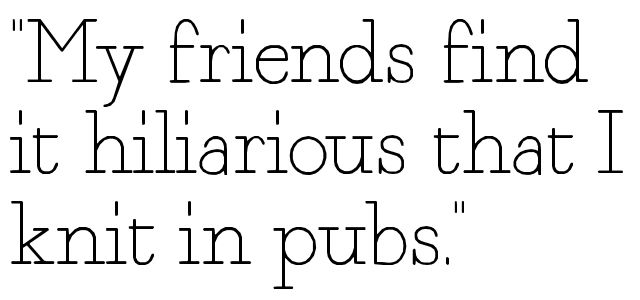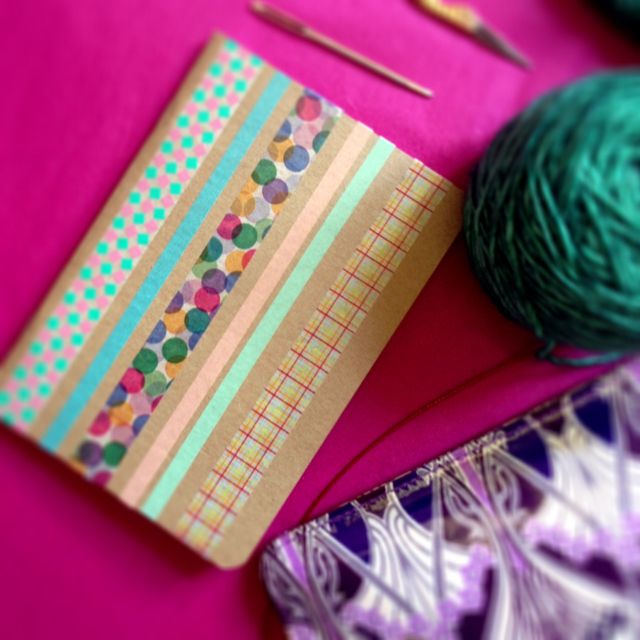 What do you love most about yarn? 
The variety! I love the fact that it can be woolly or silky or almost any texture! And the fact I can make it into lovely things. I love imagining it as a final product, and seeing it transition into something completely different.
Thank you so much for sharing Lydia! I love your washi tape notebook. Such a cute idea! Your projects are beautiful. 
I hope you enjoyed this peek inside Lydia's yarn bag!