Sheepish Bloom Drop Weekend!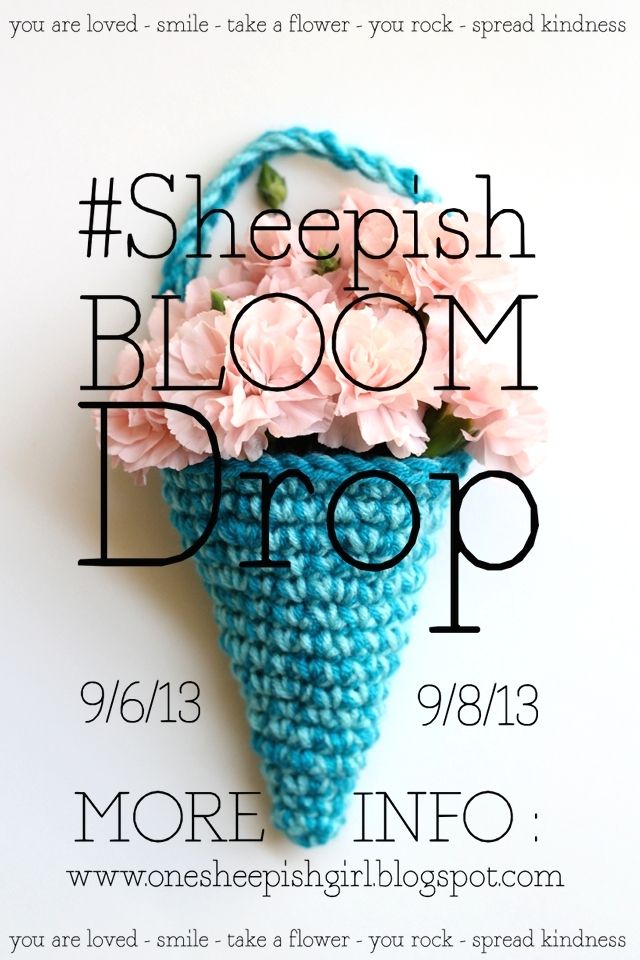 The Sheepish Bloom Drop is finally here!
Do you have your flowers and notes ready to go? It is so fun looking at your finished installations on Instagram and Twitter today! I love reading your notes and seeing your preparation photos. I will probably leave my #sheepishbloomdrop somewhere when I am out tomorrow or Sunday. I need to buy some more fresh flowers to leave in my crochet flower cone! Did anyone else decide to use real flowers? Or paper? Or something other than yarn?
Have fun leaving your creations around your town! When you finish your installation, come back here and leave a comment sharing your experience. I will update the Sheepish Bloom Drop 2013 photo album on Facebook all weekend with the photos I receive on Twitter and Instagram. I will also do a round-up blog post next week.
There is still time to get started and make a flower! Read about the details of the event here and spread the word. Get your friends involved and use your creativity to make someone smile! :)
I hope you are having a happy Friday! Enjoy your weekend!