Weekend Plans 7/12 - 7/14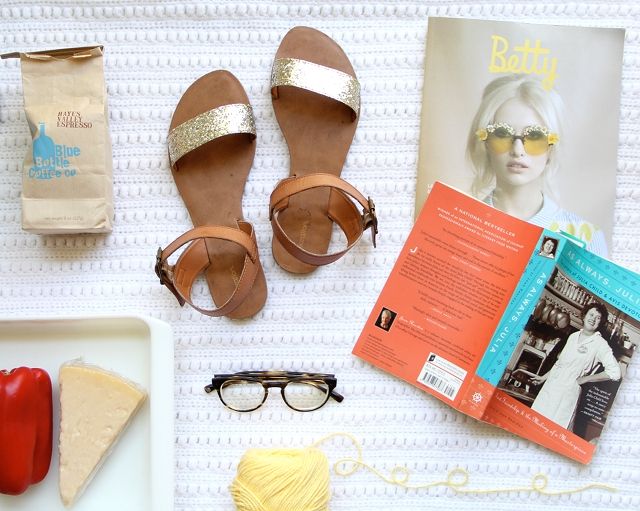 Happy Friday! I am so ready to fill this weekend to the brim with friends, good food, reading, yarn, and a little work too. Here's what I have planned....
- I made my Blue Bottle Coffee beans from SF last as long as possible but I am down to one last pot. I plan on enjoying it..."to the last drop"....haha.
- Tonight I am making this amazing roasted summer vegetable macaroni recipe from How Sweet It Is. My stomach can hardly wait!
- Some sparkly sandals (from Target) for a coffee date with friends.
- The latest issue of Betty Magazine arrived this week! The cover alone is inspiring. I can't wait to dive in and flip through the pages.
- I am ashamed to admit that I still haven't finished reading As Always, Julia. Earlier this week on Twitter I asked some questions about audiobooks and if you have any favorites. Thank you so much for the tips! When I finally finish this book I will check out Audible and the audiobooks at the library.
- Hopefully I can add a few squares to my crochet square patchwork blanket project too.
That's about it! I hope you have a wonderful weekend. What are your plans? Trying any new recipes? How are your projects coming along?