Weekend Plans 5/3 - 5/5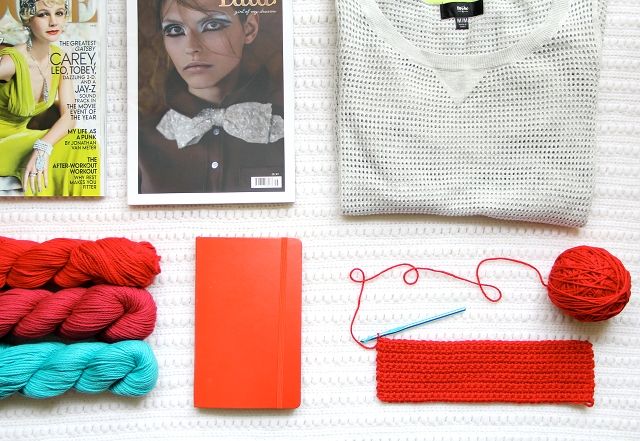 Happy Friday! After a week of staring at a computer screen with uncontrollably twitchy eyes I could not be more excited for a creative weekend.
Here's what I have planned...
- Another batch of new magazines arrived this week! The new Lula looks gorgeous and Carey Mulligan's Vogue cover is fueling my excitement for Gatsby next weekend. I can't wait to see it!
- After a failed makeover idea several months ago, this sweater has just been sitting around on my shelf waiting for a better idea to come along. I think I finally have something and "fingers crossed" that it works! ;)
- Most of my Saturday will be spent working on crochet projects and sketches. It looks like it will be a pretty great Saturday.
- I have an exciting trip coming up in the next few weeks! I plan on doing another journal embroidery similar to the one I stitched before visiting New York last year.
That's about it! Add in a little bit a lot of sleeping and I couldn't ask for anything more.
I hope you have a great weekend! What do you have planned? How are your current projects coming along?