Weekend Plans 4/26 - 4/28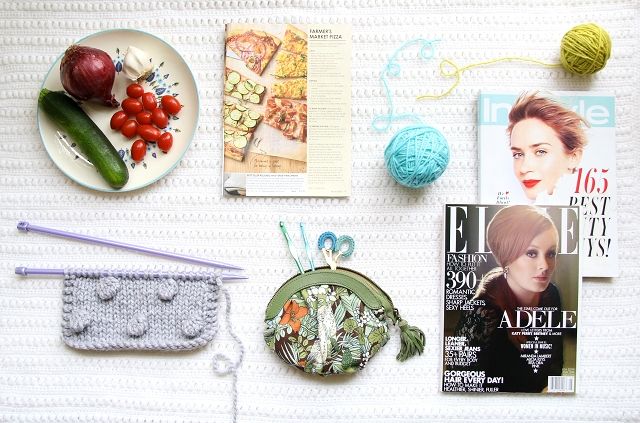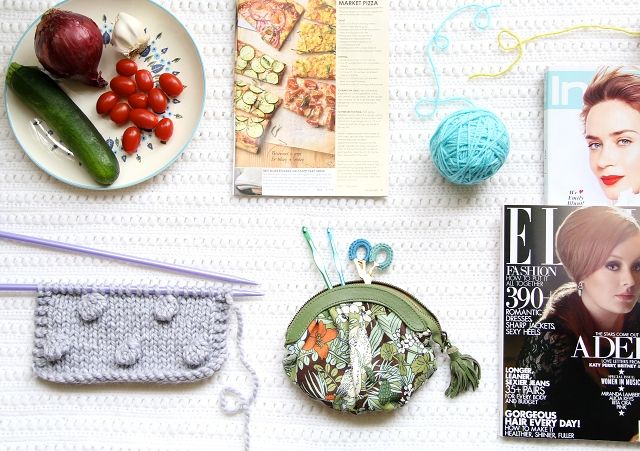 Thanks to a broken internet connection, I am typing and working from a coffee shop chair this afternoon. Hopefully it will get fixed soon, but I certainly don't mind this amazing London Fog tea latte or Stevie Wonder singing through the speakers. 
Here's what I have planned…
- I am giving homemade pizza dough another try tonight! This "Farmer's Market" recipe, with a variety of veggie toppings, looks absolutely delicious. It will take a lot of restraint and pausing between bites, but I hope to actually get a picture of this pizza! Haha. 
- Earlier this week, I used some leftover yarn from my blanket project to attempt knit bobbles. This swatch is for an upcoming project and I already love the texture. 

 
- I love having new magazines to read over the weekend, especially when two of my favorite ladies are on the covers.
Also, if I get the chance, I might stop by the Etsy Dallas Spring Bash on Saturday afternoon. You should stop by if you are in the Dallas area!
That's about it! I hope you have a wonderful weekend. What do you have planned?