Knitting Inspiration - Dip Dye & Ombre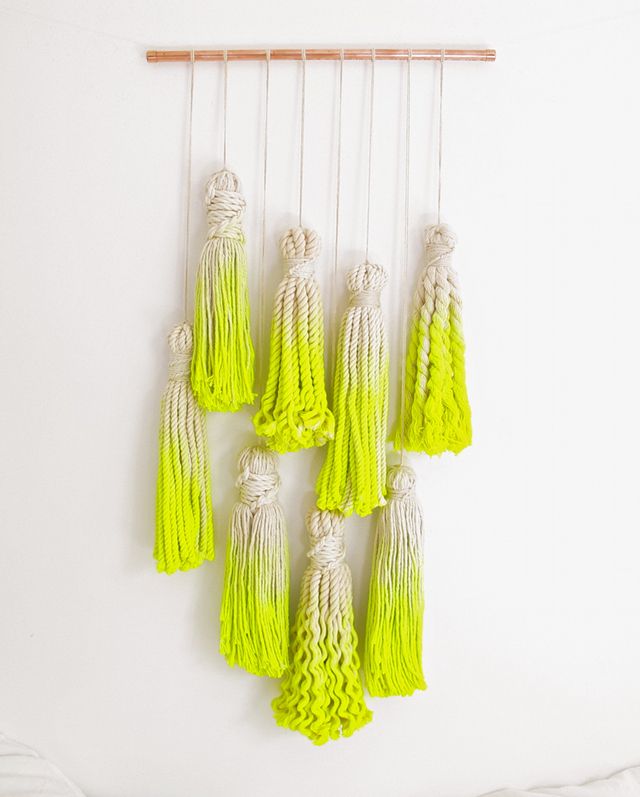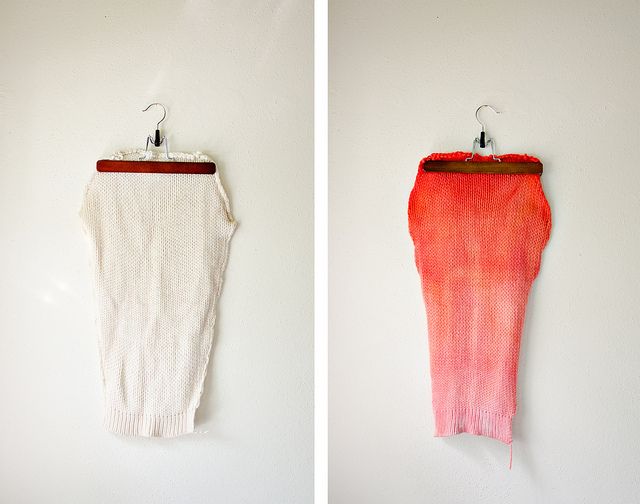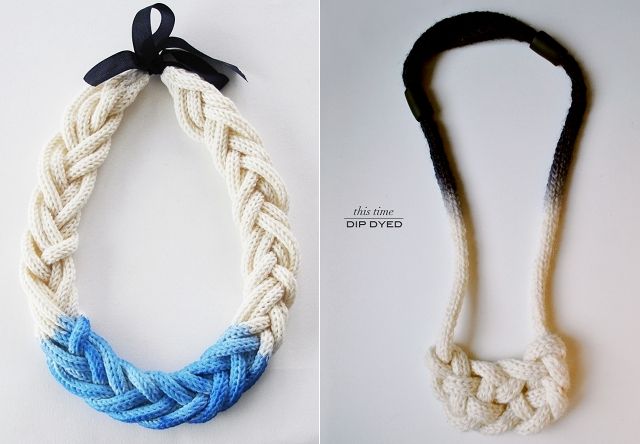 Dip-dyed and ombre knits have my mind racing with inspiration! A bright pop of color fading to white is such a bold look. I can't wait to try dip-dyeing a batch of cotton skeins this summer for some colorful, warm-weather projects. I love the idea of using something like Kool-Aid to dye yarn. I also stumbled upon
this tutorial
using coffee, blackberry tea, and blueberry syrup.
However, like the Kenzo sweater and Carven cable knit above, the ombre/dip-dye look can be without the mess by simply using different shades of yarn. My favorite knit above is the Carven sweater that switches from white to grey just at the bottom. It completely changes the look of a typical cable knit sweater! So pretty.
Have you ever tried to dye your own yarn? I would love to hear your experiences and what dyes you typically use. I am so excited to give it a try!