What's In My Yarn Bag? with Little Llama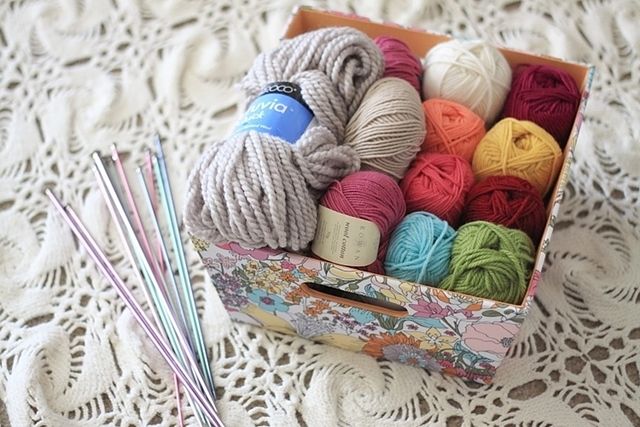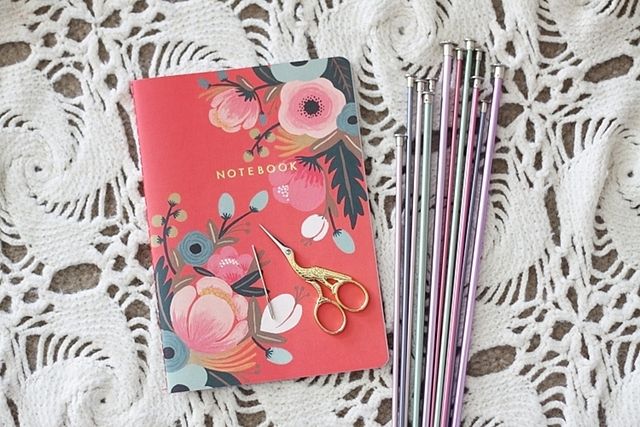 After starting the year with a look inside my own yarn bag, I am excited to introduce a new "What's in my yarn bag?" interview with Alice of Little Llama. I met Alice on Instagram where she shares the sweetest photos of her style, crafting, and baking adventures. Today she is giving us a peek inside her colorful yarn stash and sharing what she loves most about knitting and crochet. Enjoy!
What do you typically keep in your yarn bag? 
My yarn bag is actually several baskets of yarn. I keep all my yarn in the baskets and store my needles and hooks in a separate jar, patterns in a separate folder and stitch markers, needles and other tools in yet another little box. My non-knitting/crocheting life is a bit crazy so I find that I need to keep my crafting items really organized. 
Are you working on any fun projects at the moment? We want to see! 
I have 2,738 projects I'm working on at the moment. That's an exaggeration but I always have multiple projects going at the same time, which is probably why it takes me forever to finish something. I'm currently working on a cozy wool afghan that I hope to have completed by this coming Christmas as well as a number of hats, scarves and wrist warmers.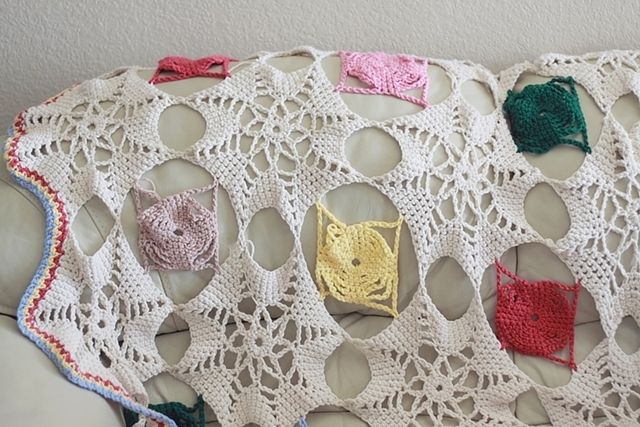 What is your favorite yarn creation that you've ever made?
This is a tough one but I would have to say the summer afghan that I started two summers ago (again, an unfinished project). It's the first 'big' project I've done and I really love how it turned out. It's made of cotton and it's the perfect weight and lacy pattern for slightly chilly summer nights.
Do you like to carry your yarn bag with you and work on any projects projects in public? Where do you feel most comfortable yarn crafting?
I like to stash a ball of yarn and needles/hooks in a little bag that fits into whatever larger bag I'm carrying at the moment. I've worked on projects in public but I tend to knit at home most of the time just because it's easier for me to grab whatever tool I might need or switch to a different project if I feel like it. It's also the most comfortable place for me to work on projects because I can put on a record in the background or wait for a baked good to come out of the oven at the same time.
Do you like to knit and crochet? Do you have a favorite?
I like both. I started out knitting (my grandma taught me how to knit) and then learned how to crochet (my mom taught me how to crochet) and now I do both but I can't say which is my favorite. I love them both!
What do you love most about yarn crafting? 
I spend most of my weekdays and weekends studying and taking care of patients so it's a treat to be able to sit in my apartment and do something just for me. I also love that I'm able to make things with my own two hands and gift them to family and friends. After all, handmade is best.
Handmade is best! Thank you for sharing Alice. I can't wait to see your finished blanket!
I am looking forward to an evening with my yarn stash too. I hope you are having a great week so far. How are your latest projects coming along?