Weekend Plans 1/4 - 1/6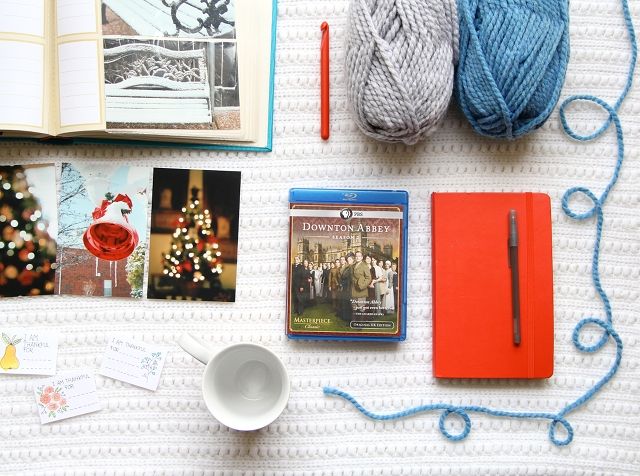 It's hard to believe the first week of the new year has already come and gone. The last few Christmas decorations are finally tucked away in the closets and everything feels bare, like a clean slate. This week was very refreshing. I spent a lot of time writing (I filled up 20 pages!) and sketching in my new notebooks. It was nice to take an hour to find a quiet spot in a coffee shop and pour all of my dreams out on the pages. It's time to start making them happen! For now, here's what I have planned this weekend...
- I need to organize the film photos from Christmas in my album. I love how they turned out. Especially the snow pictures. I still can't believe we had a white Christmas!
- I saw this jar idea around the internet recently and I decided to give it a try. I set it up on my bedside table and as the days go by I am going to slip little pieces of paper inside reminding me of the happy moments in 2013. Then on New Year's Eve I will dump out the pieces of paper and be reminded of a great year. Hopefully I can add a few happy memories to it this weekend. :)
- I have some new crochet projects in mind so I'm going start working on the swatches.
- More writing and sketching in my journal.
- A Downton Abbey marathon is definitely happening. Season 3 finally airs in the US on Sunday! Hooray! I am so ready for tea and drama. I can't wait.
I hope you had a great start to the new year this week! Who is excited about the new season of Downton Abbey? What are your plans for the weekend?