Weekend Plans 1/25 - 1/27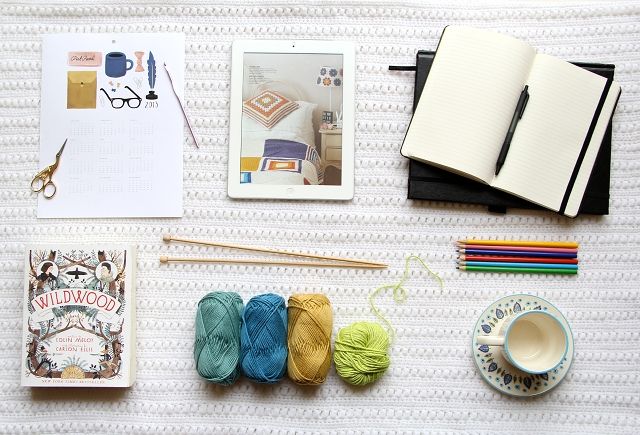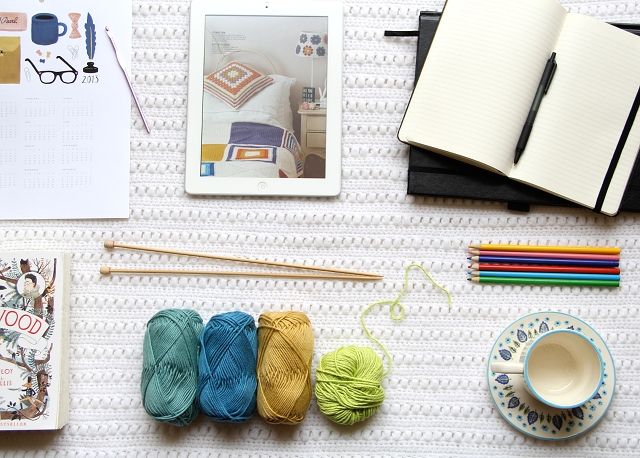 Hooray for Friday!
Thank you for all of your kind words about my newly organized workspace! I am really happy with it and excited to finally have a space for all of my crafty ideas. It is already getting messy though...haha. That's ok. It just means a lot of creative things are happening!
Unfortunately, I think I am coming down with the cold that is going around right now. I thought I would avoid it all together, but I know so many people who have been coughing and sneezing lately. It looks like it is my turn to have a scratchy throat. So, this weekend I will work on a few things and try to get over this cold. Here's what I have planned...
- The calendar I downloaded last week is going to get a makeover tonight. I will share pictures soon!
- I am finally going to read the free sample of Simply Crochet on my iPad. It looks like a really great magazine! Have you checked it out yet?
- More writing, project planning, and sketching. These beginning stages are really exciting. So many possibilities!
- I've heard so many good things about the Wildwood series. I was in search of a fun book to read, so I thought I would pick it up and see how I like it. Have you read it?
- I love these pretty, spring yarn colors. Perfect for new projects!
- My teacup is standing at the ready. Tea with honey sounds perfect right about now.
I hope you have a great weekend! If you are feeling under the weather I hope you have time to rest this weekend. What do you have planned?