Weekend Plans 8/24 - 8/26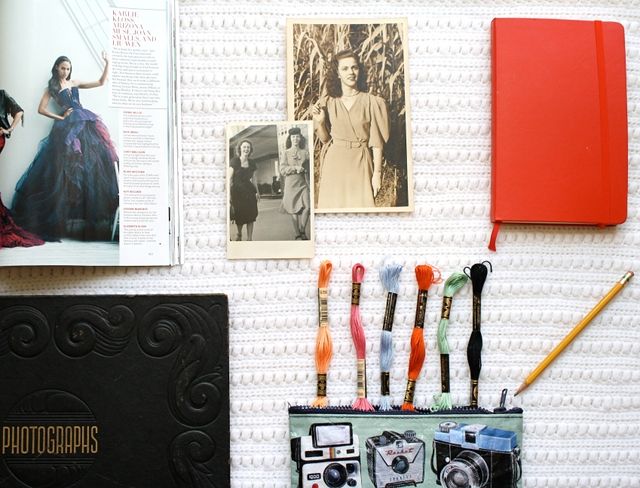 Happy Friday! I woke up feeling a bit under the weather this morning so I am definitely excited about the weekend. I still have a few projects to finish, but other than that I'm ready to enjoy some crafty free time at home. Oh, and a Netflix movie too. Maybe bake something? Another crazy weekend, just the way I like it! Haha.
1. I'm going to attempt to make my way through the 916 page monster that is the September issue of Vogue. I'm pretty excited about it, actually. Who cares if 900 of the pages are advertisements...haha.
2. A few relatives came by today and brought some of my grandmother's photo albums that she kept in the 1940s. She had so many cute pictures taken of her and my great aunt! I'm excited to look through them and smile at their adorable clothes. I've already spotted several awesome collars and brooches. I guess it runs in the family. ;)
3. I have a few doodles in my diary just waiting to be embroidered. I am seriously addicted to embroidering on paper! It's a little nerve wracking, pulling a thread through the delicate page, but I love how it looks.
I hope you all have a great weekend! What are you up to? Do you have anything fun planned for the last weekend of summer?