Video // How To Make Blackberry Jam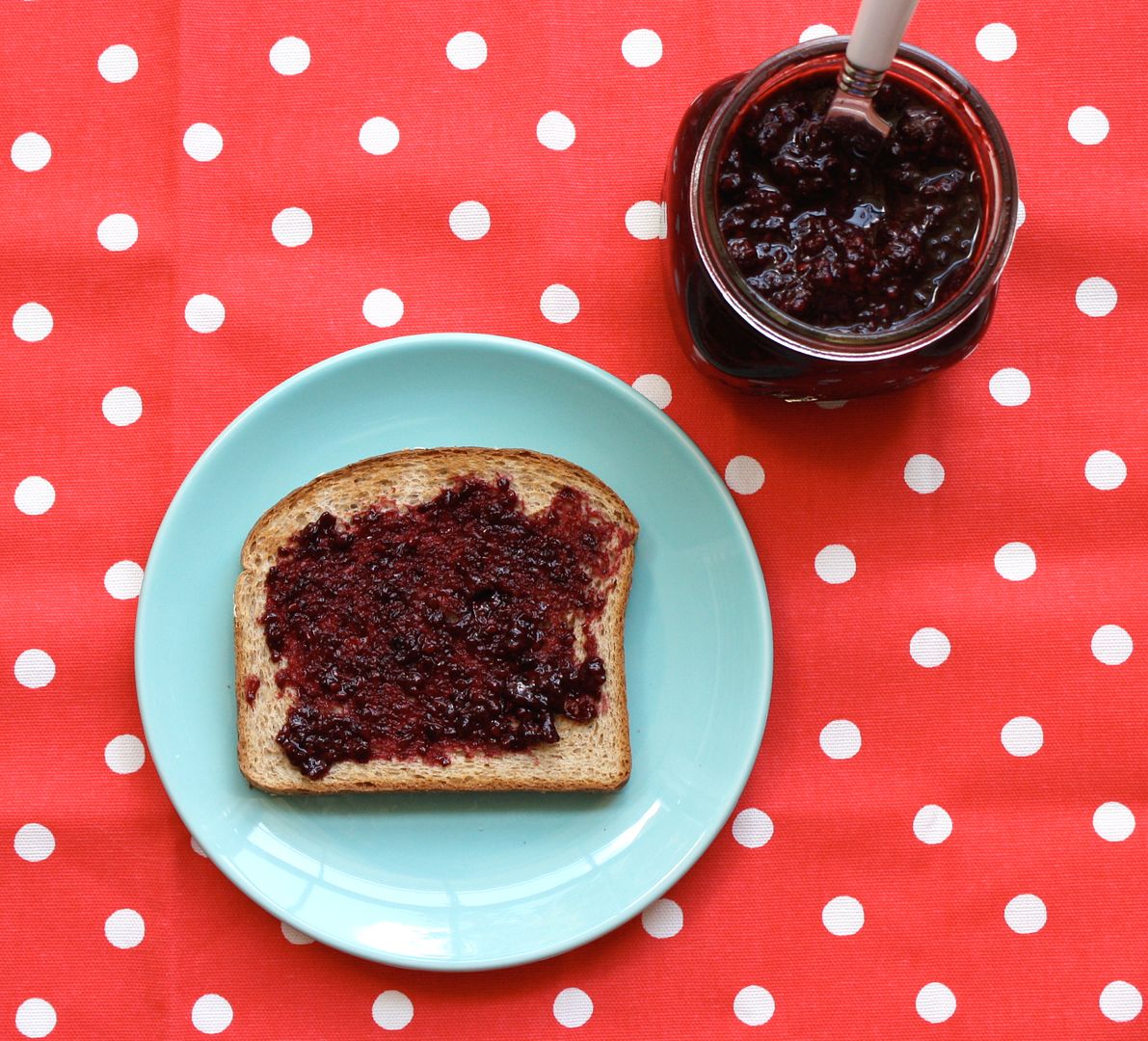 Along with the 
yummy peaches
 we got at the orchard on Sunday, we also brought home some fresh blackberries to make jam. I've made peach and strawberry jam before, so I decided to give blackberry a try. Jam is probably the easiest and most rewarding thing I've ever made! It seems like it would be super complicated, but it couldn't be easier. 
2 tablespoons fresh lemon juice
1. Put the blackberries in a food processor and pulse until chopped. 
2. Pour the mixture into a skillet. Mix in the sugar and lemon juice. 
3. Bring the mixture to a boil over medium-high heat. When the mixture begins to bubble slightly, set your timer to cook the jam for about 10 minutes, or until it begins to thicken.
4. Transfer to a container and let it come to room temperature. 
Easy right? I decided to make a little video of the jam-tastic fun too. Haha. It's been awhile since my last
iPhone video
. I love making these things. Hopefully I will have time to film a few more with the 
8mm app
 over the summer. I hope you like it!
Next on the list of jams to make...blueberry! Have you ever made jam before? What is your favorite flavor?
The new knit tutorial I had planned is coming early next week. A few cloudy days got in the way of the picture-taking process. I hope you have a happy Friday and a great weekend! Maybe you could give this jam recipe a try for breakfast. :)