Knit Bow Ring Tutorial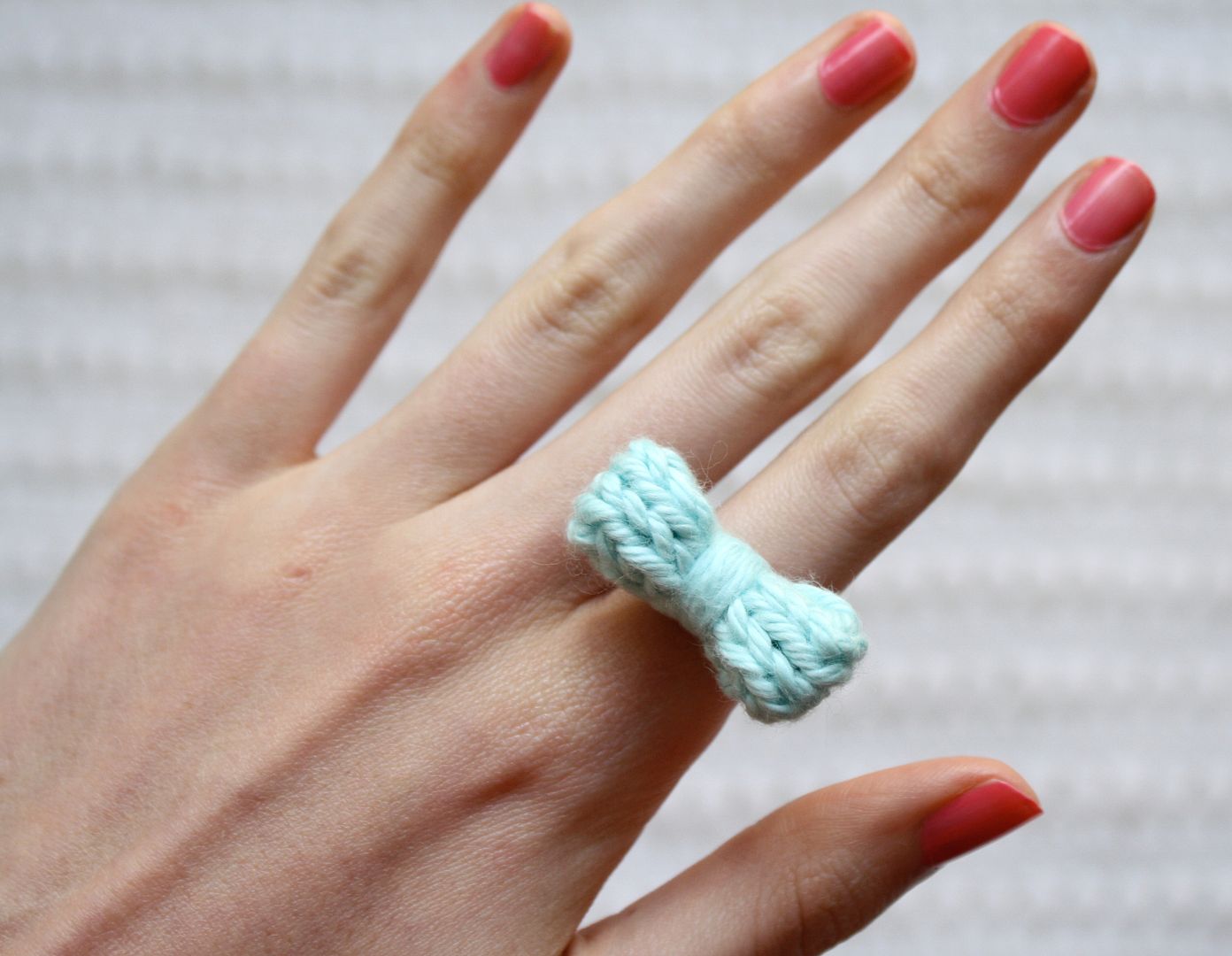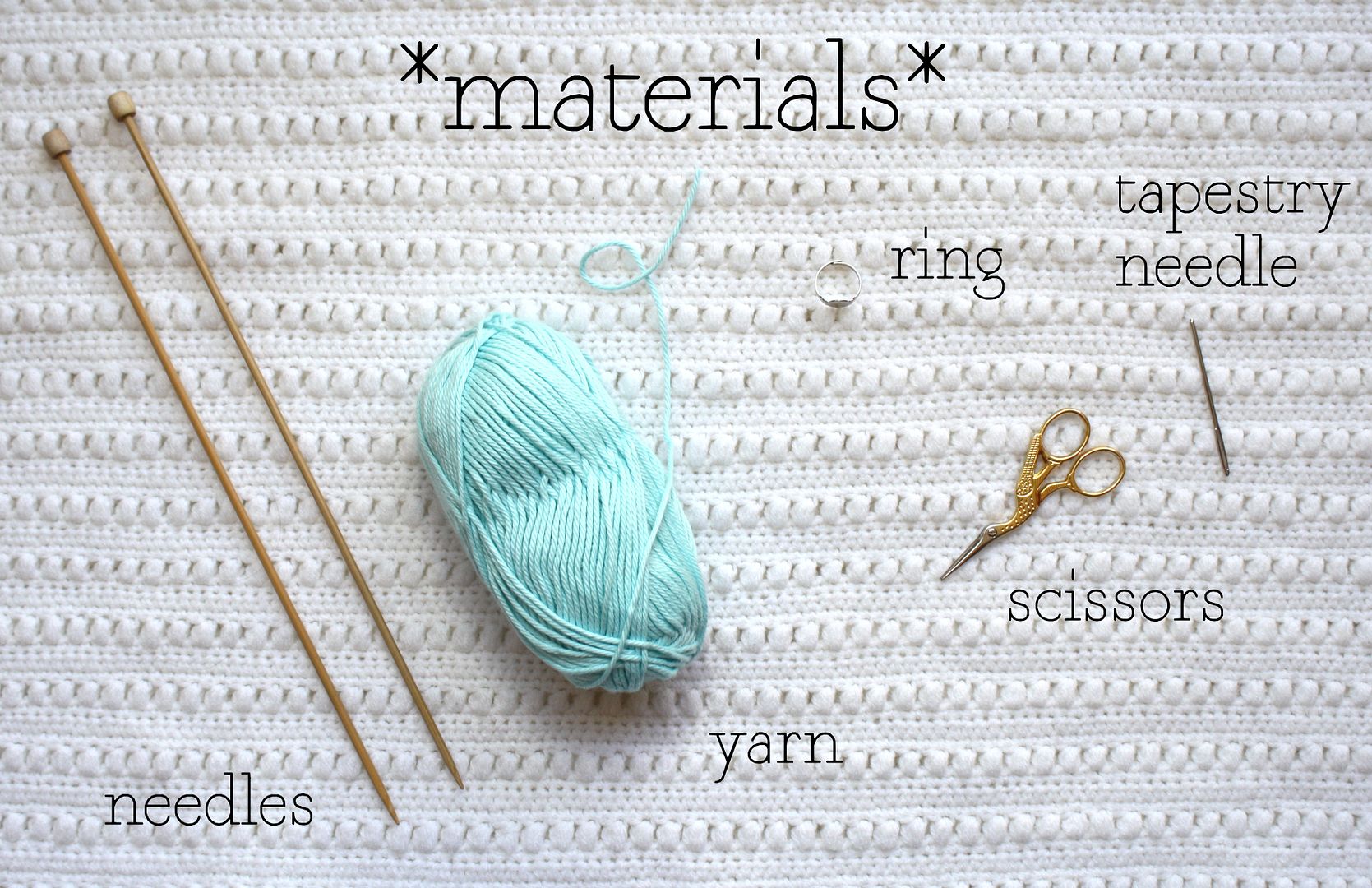 A couple weekends ago I made myself a little knit bow ring just for fun and completely fell in love with it! I recently listed a few in my
Etsy shop
, with more colors to come as soon as I make it through the next few weeks. I thought I would share how I made the bow ring with my fellow knitters for a fun, thanks for being so awesome, graduation gift to you. Enjoy!
Materials:
- Knitting needles: Size 6
- Yarn: I used I Love This Cotton in Aqua
- A ring
- Scissors
- Tapestry needles
Pattern:
1) Cast on four stitches
2) Knit one row, purl one row, repeat to your desired length (about 15 rows)
3) Bind off, leave a long tail for the middle of the bow
4) Weave in the first shorter tail
5) Take the long end and sew the top and bottom together. Use the rest of the tail and wrap it tightly around the middle several times. Secure the end through the back of the loop. 
6) Attach the bow to your ring!
**Note: This pattern is meant for personal use. Please do not reproduce for sale.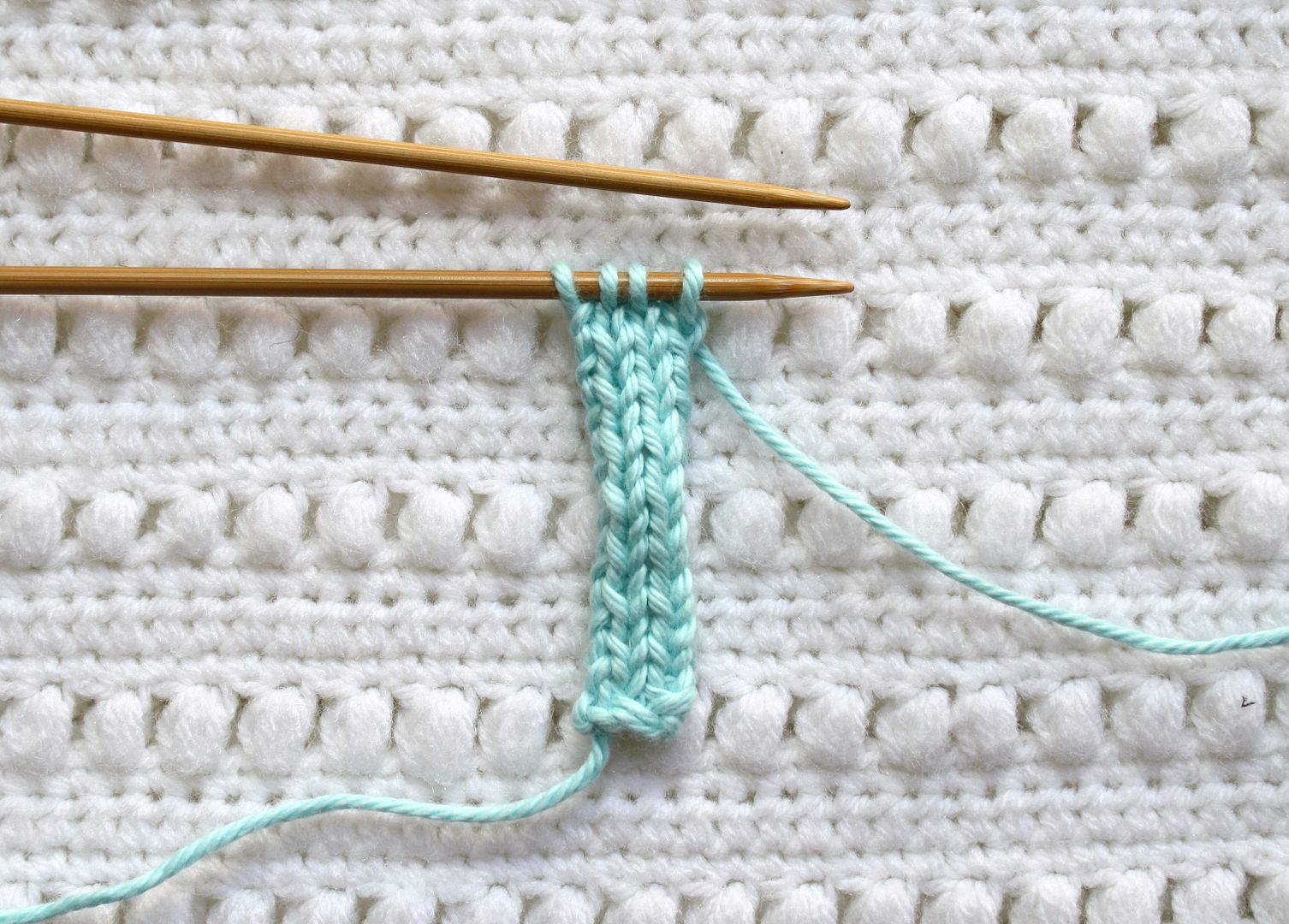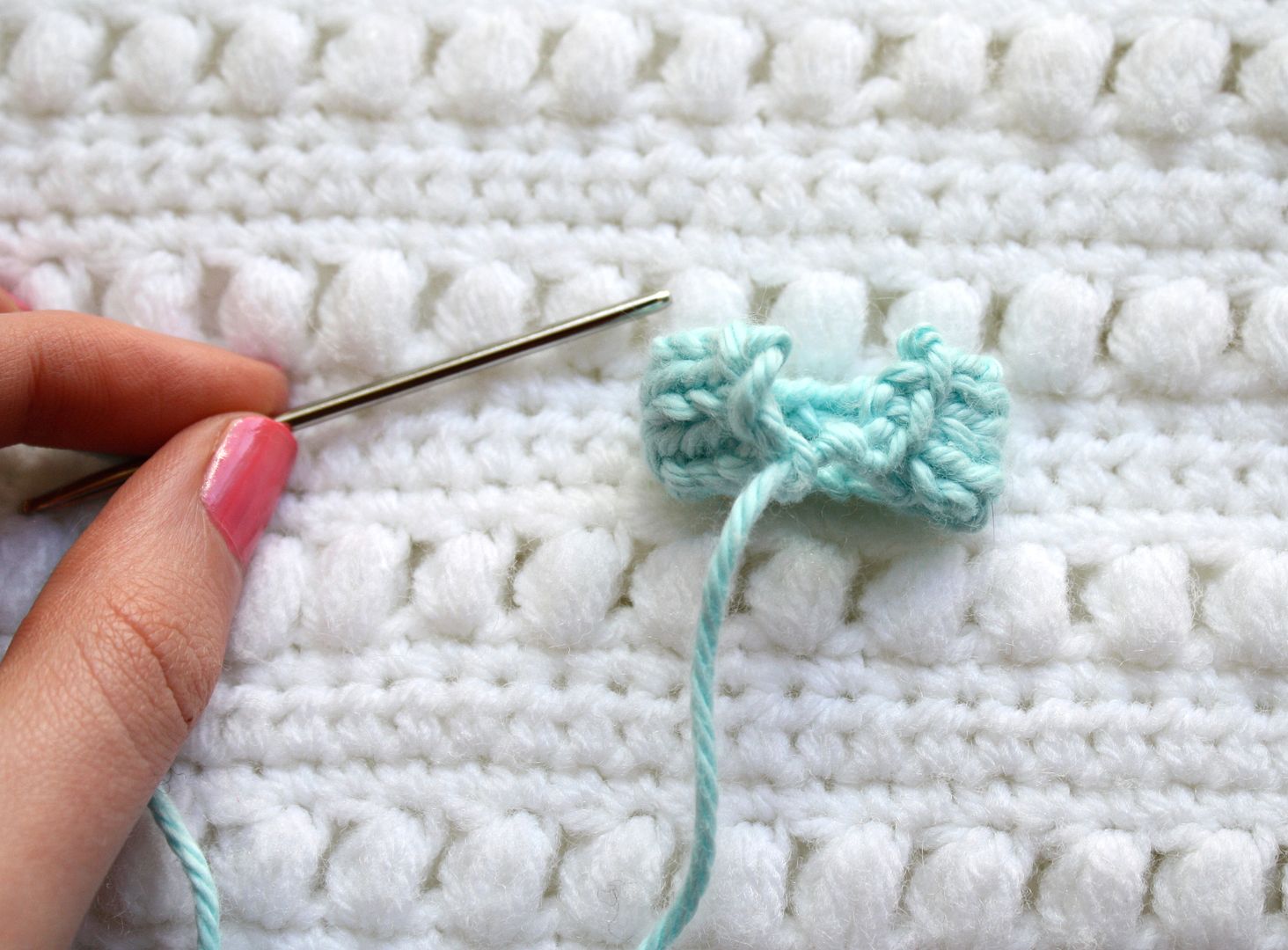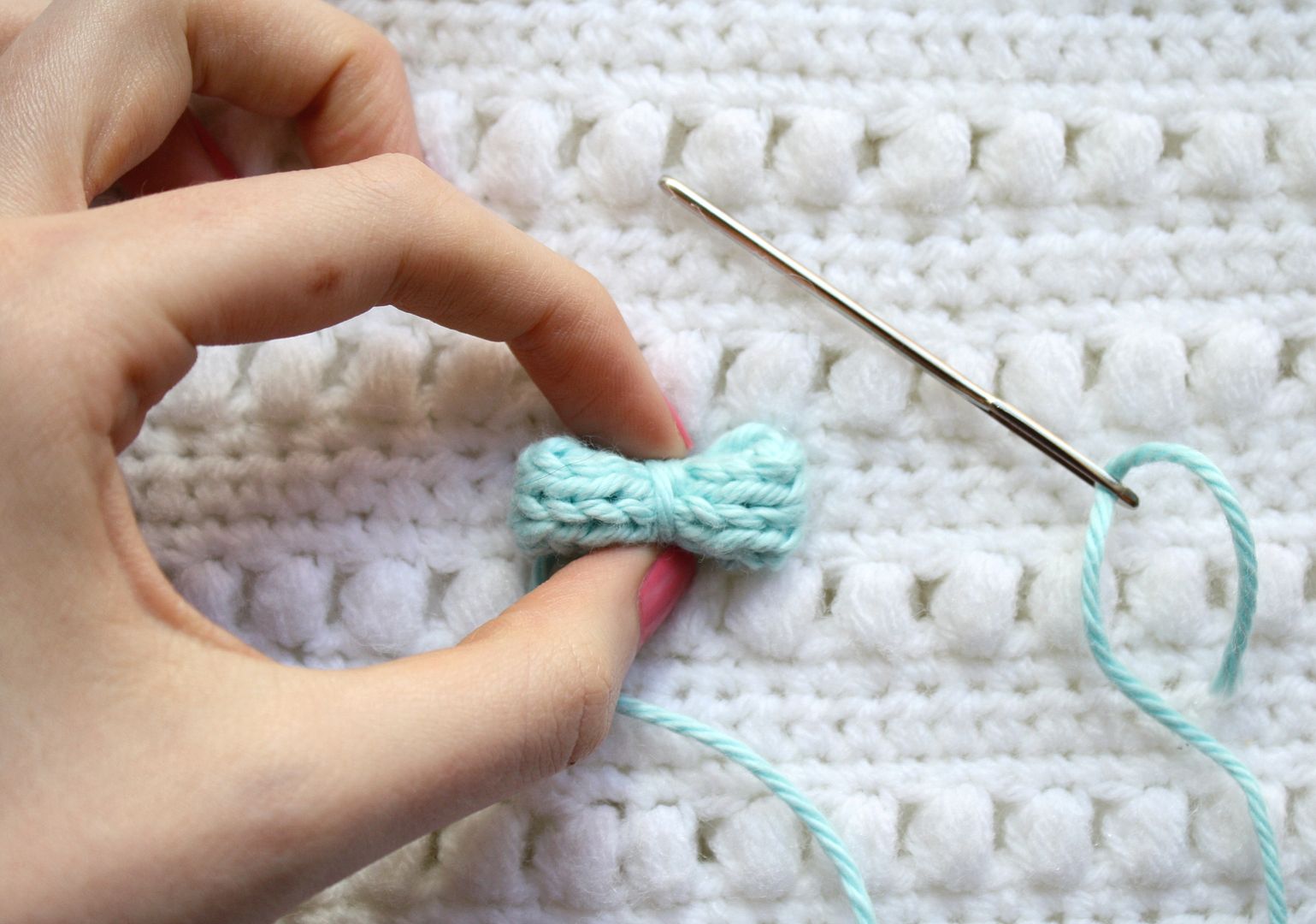 If you aren't a knitter and would like a bow ring too, you can find them in my Etsy shop! I hope you are all having a great day.
As you read this, I am probably either about to take or taking my first final exam. *Fingers crossed* it goes well! Maybe I should wear this ring for luck...