What's In My Yarn Bag? with Kettle Yarn Company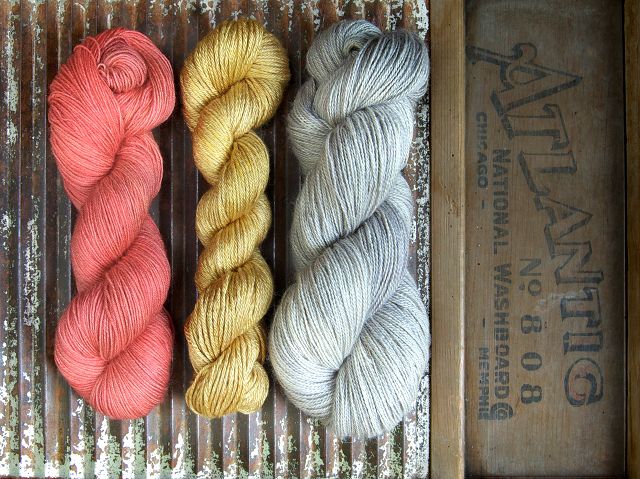 Ready to take a peek inside another inspiring yarn bag? I am happy to share a  behind the scenes peek of Linda's beautiful, hand dyed British yarn shop,
Kettle Yarn Co.
and the tools she keeps handy when she is working on her latest projects. Take it away Linda....
What
 do you typically keep inside your 
yarn
bag
? 
My yarn bag typically gets shoved into my satchel for journeys on the Tube here in London, so it is pretty minimal. I will have my project on its needles with a few removable stitch markers clipped on in case I need to flag any emergencies for when I get home!
If I am going further afield I'll shove my ChiaGoo interchangebles bag in as well, which has a zippable handy side pocket. In this I keep needles, extra cables, stitch markers, tape measure, ruler/gauge and scissors.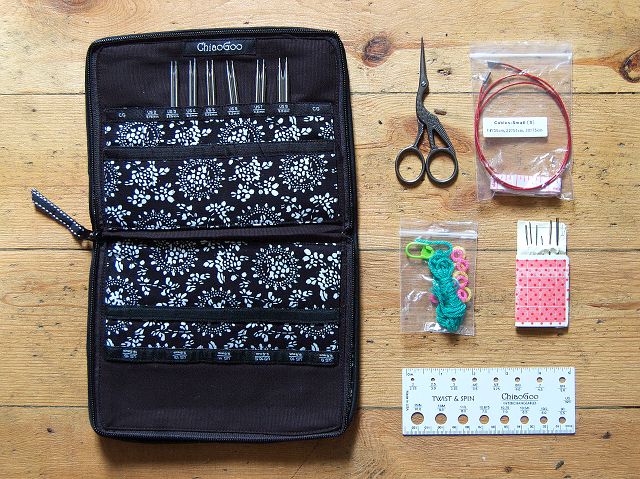 Do you know how to knit and crochet? When did you learn? How did you learn?
My mom taught me to knit when I was 9. I laboriously knit a nasty white cotton scarf in checkerboard stitch and then put down the needles for the next 3 decades!
Two winters ago I tried crochet but found that it does weird tingly things to my fingers, so am content sticking with knitting, though have flirted with the idea of learning Tunisian crochet.
There is so much to learn with knitting that I think I could spend a lifetime happily learning new knitting techniques. I am now so obsessed with knitting that I rarely paint anymore as I find the creativity in dyeing and knitting so much more satisfying (I graduated from Chelsea College of Art in 2006 with an MA in painting).

 

Especially now that I am dyeing yarn, which is similar to the act of painting and neatly combines fibre mania and colour lust!
A spectrum of jewel-like colour AND yarn-y goodness – a match made in heaven! ;-)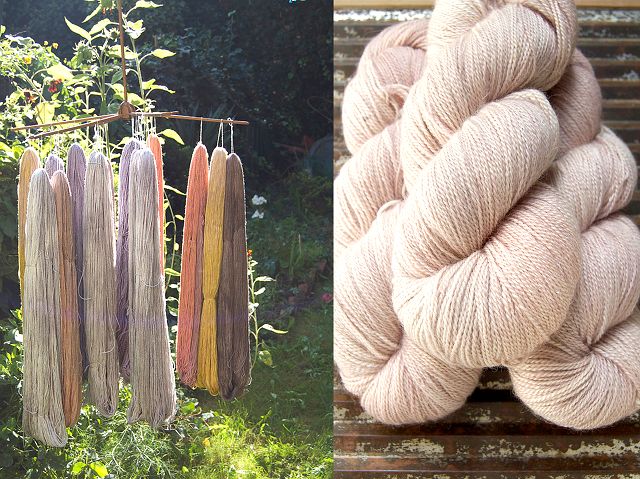 Are you working on any interesting projects at the moment? We want to see! 
My biggest project the last while has been launching my Etsy shop, so have been busily dyeing up skein after skein of gorgeous yarn!
It has been very hard to keep myself from hoarding, and I have had to have quite a few stern talks with myself about letting my babies go…  ;-)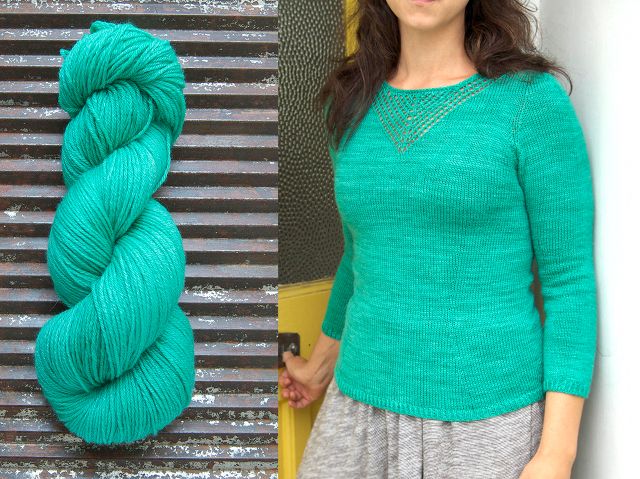 What
 is your favorite knit/crochet item that you have made so far?
My newly finished
Amélie
ticks all the boxes. A simple but beautiful pattern that was a breeze to knit, plush yarn that was a pleasure to knit up and is super cozy to wear, and a new item of clothing in a colour I don't normally wear that really enhances green eyes! I just want to wear this everywhere right now.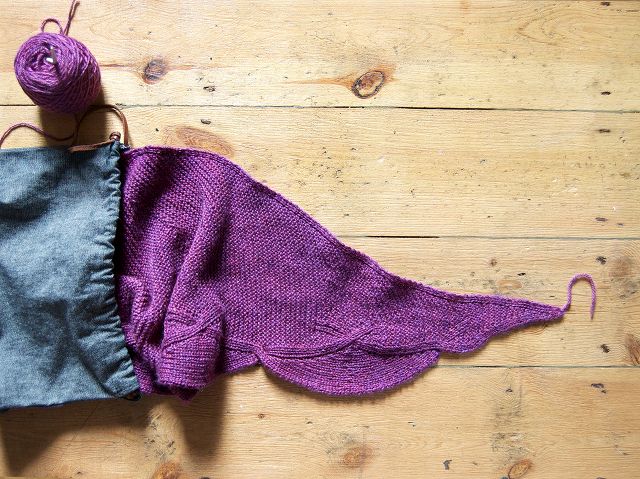 Though I am also working hard on finishing a
Marin
. This one has been a serious challenge for me, but I am finally nearing the end, which feels like a huge accomplishment!
Do you like to carry your 
yarn
bag
 with you to work on your projects in public? Where do you feel most comfortable knitting/crocheting?
I knit everywhere I can and have gotten pretty comfortable at knitting with an audience (try knitting on the Tube and you will see what I mean!). I have even been known to knit at educational conferences!
What do you love most about yarn? 
Most? That is a tough one.
I love where it comes from and the rich history it connects us to…I love all the wonderful things it can do and the amazing natural properties different yarns hold…I love the sense of possibility all wrapped up in a bundle of the stuff – pure potential just waiting to be dyed, spun, knit/crocheted, MADE into something useful and beautiful all at once…
Thank you so much for sharing, Linda! Your yarns are absolutely stunning. 
I hope you are all having a fabulous first day of November! I just wanted to say thank you to all of my guest bloggers last month. You were such a huge help as I finished up my book! I am so excited to get back to blogging new projects this month. 
Happy Friday!