Summer Ad Sale - Sponsor One Sheepish Girl!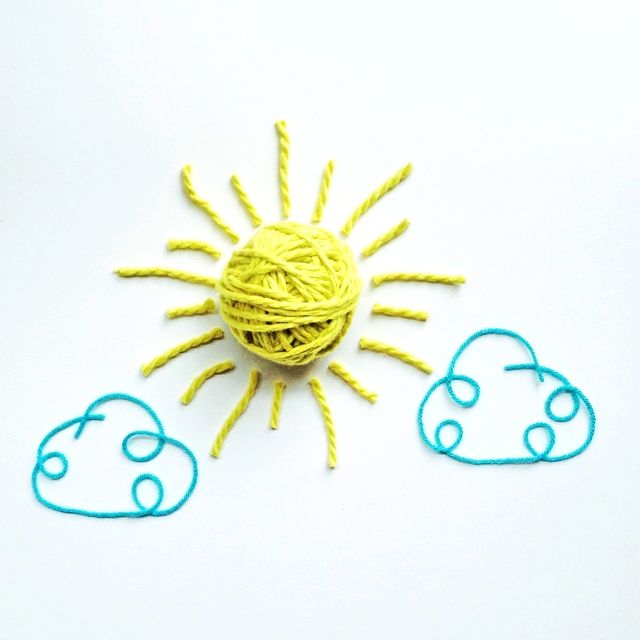 So...sometimes I make pictures with my scrap yarn. Haha. I think we can all agree that yarn is pretty much a ball of sunshine, right? ;) I posted this picture on Instagram yesterday afternoon. I am going to keep experimenting with these yarn doodles and possibly open a small print shop! Would you be interested in a print?
Summer is almost here and the first day of June is tomorrow! Crazy! I am still accepting ads for the new month and beyond. If you are interested in advertising your blog or shop visit my sponsor page for rates and details. I am currently offering a 20% discount on all ad spaces on my blog. Simply use the code SHEEPISH SUMMER at the Passionfruit checkout. This discount will expire on June 23 so reserve your space today! Please let me know if you have any questions regarding the purchasing process. I am more than happy to help!
When you purchase an ad through Passionfruit, once it is approved, it will go live immediately. The Extra Large, Large, Medium, Small, and three-mont ad bundles are available for purchase with the discount code. I look forward to working with you this summer!
Happy Friday! I will be back later with my weekend plans...