Weekend Plans 3/22 - 3/24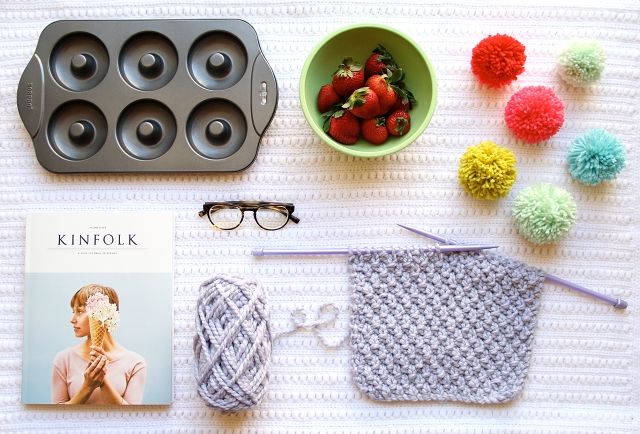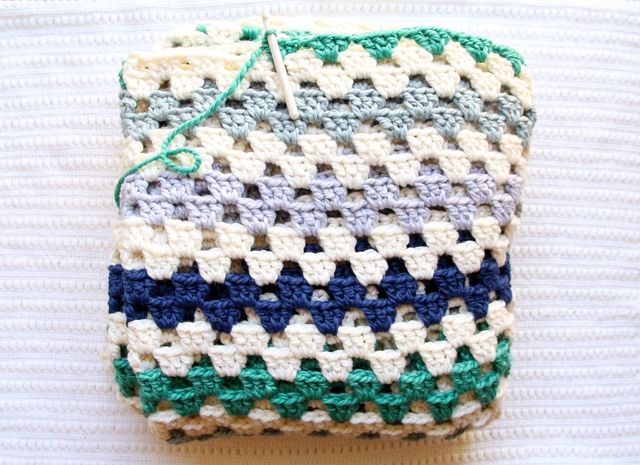 If I could hug a day of the week, I would give this Friday this biggest hug ever. I wish long weeks equaled even longer weekends, but I'm sure the next few days will pass by in a blink. In between meeting deadlines and spending time with family, I look forward to some time for relaxing and creating.
Here's what I have planned...
- This baked strawberry doughnut recipe has been calling my name all week. I can't wait to give it a try tomorrow.
- The latest issue of Kinfolk arrived in the mail yesterday. I flipped through a few pages and I can tell a major ice cream craving is right around the corner...
- I started knitting this I'm-not-sure-what-it-is-yet project the other night out of stress and some leftover yarn from my granny square blanket. The pattern is double seed stitch and I love the texture.
- I have two ziploc bags filled with pom poms from the yarn party photo shoot last week. I am trying to think of a way  to put them to good use. Hopefully I will think of a fun project this weekend!
- My giant granny square blanket is getting so big that it wouldn't fit in the regular 'Weekend Plans' pictures. Haha. 'Giant' is the perfect word to describe this blanket. I think I have about seven rounds left and it will be finished! I am so excited. However, I'm not sure how I will take pictures of the finished blanket...
That's about it! How was your week? Are you doing anything fun this weekend?
I hope you have a great Friday. :)