Weekend Plans 3/15 - 3/17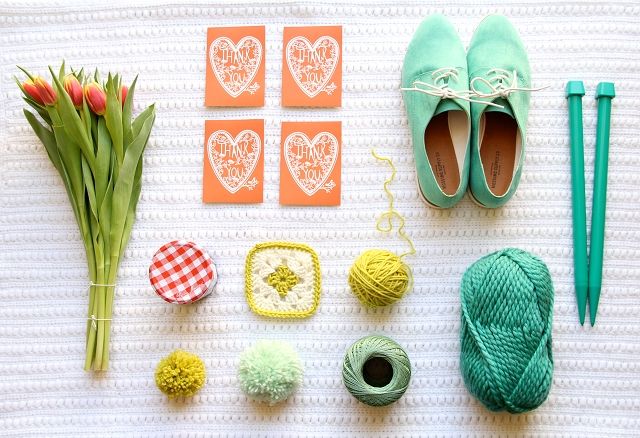 Happy Friday!
Thanks to daylight saving time, I didn't get much sleep this week. Hopefully I can catch up on my rest over the next few days and enjoy the weekend! Here's what I have planned...
- I picked up some tulips this afternoon. I can't get enough of fresh, spring flowers!
- Remember the colorful sneak peek I shared earlier this week? The photo shoot was so fun! I need to send out thank you notes to the lovely ladies who gave up their afternoon to help me out. It was a great day. I can't wait to share the finished product!
- Will these minty green shoes from Target keep me from getting pinched on St. Patrick's Day? I hope so!
- Ina Garten's recipe for irish soda bread is one of my favorite things to bake. I looking forward to having a warm slice with jam on top.
- Since green is the theme of the weekend I thought I should pull out my favorite green yarns and make something festive. Hopefully I can get to the next green stripe in my granny square blanket!
I hope you have a great weekend too! What do you have planned?