Crochet Letter Envelope for Gathered by Mollie Makes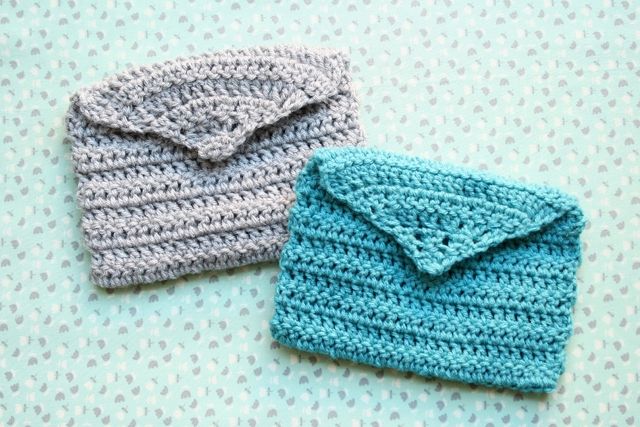 In the latest issue of Gathered by Mollie Makes I shared a new crochet envelope pattern. It is the perfect size for storing standard 4x6 inch cards, postcards, and other letter-writing accessories. This crochet envelope is made of three separate pieces that are sewn together. It is a great place to store the printable "Thank You" notes found in the latest issue too. I keep my envelope on my desk, filled with the letters I need to take to the post office. I really enjoyed writing more "snail mail" in 2012. I hope to keep it up in the new year!
This is a great project to make for yourself after a long month of making handmade gifts! I have been thinking about a new personal project for January too. Have you started on any projects for yourself yet?
Today will be a day filled with traveling "over the river and through the woods" to grandmother's house for more family holiday celebrations. I hope you are having a great weekend!