Yarn Bombing at the Farmers Market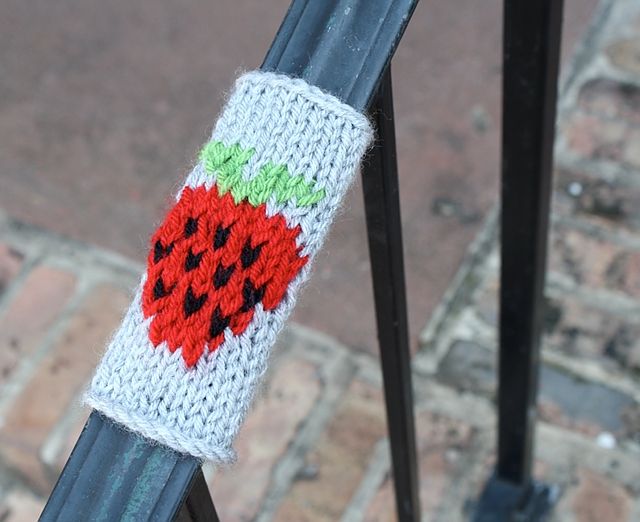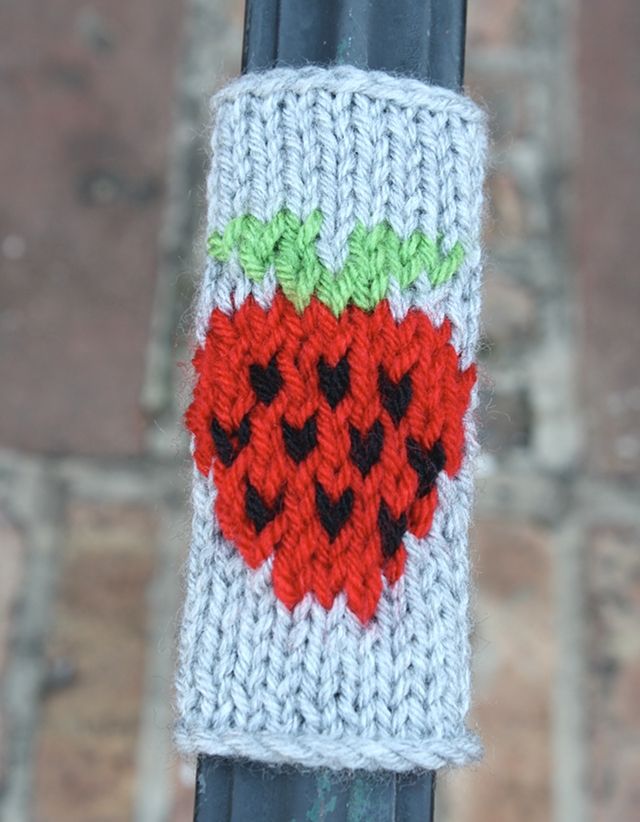 On Saturday I went to our local farmers market to gaze at the beautiful produce, pick up a few fruits and veggies for the weekend and, of course, yarn bomb! Haha. Of course. Well, it was International Yarn Bombing Day! I felt like I had to do something. I stayed with the theme of the farmers market and left behind a sweet little strawberry on one of the railings nearby. It was actually really tough to walk away from this cute knit knowing that someone would probably take it down anyway. As much as I love yarn bombing,  each time I do it, I come this close (picture me squinting and holding my hands this far apart. wait... ) to passing out! A couple of ladies walked by when I was sewing it on the railing, so naturally I hyperventilated, put my hand over the knit, and stared aimlessly into the parking lot. I might as well have been whistling non-chalantly too! Jeez. I need to work on my yarn bombing game face. Miraculously, I survived this yarn bomb without a long stare, finger point, or awkward comment in sight. I took a few pictures and left my strawberry behind for the neighborhood to enjoy while I enjoyed the bounty at the market...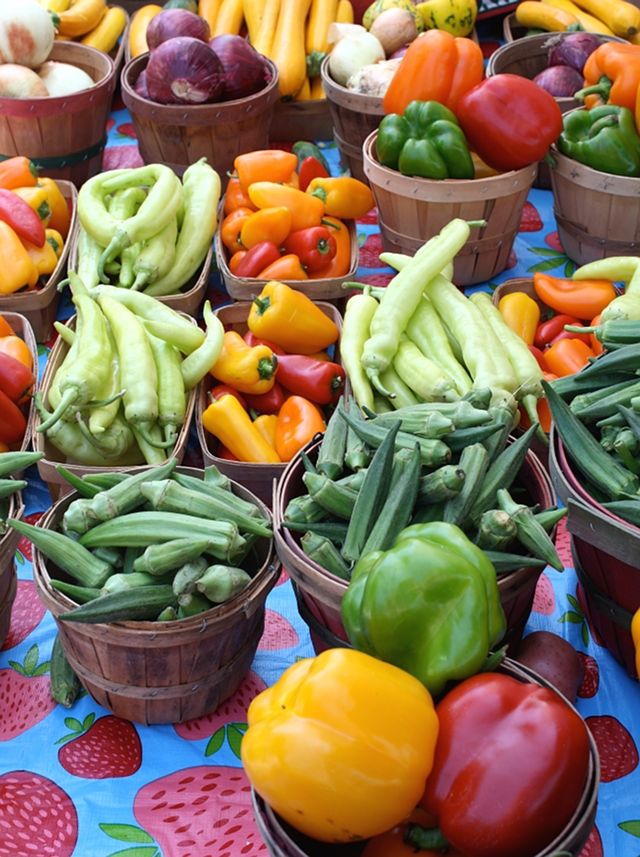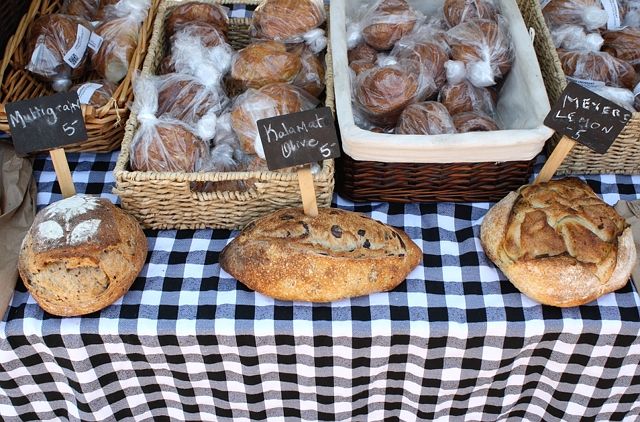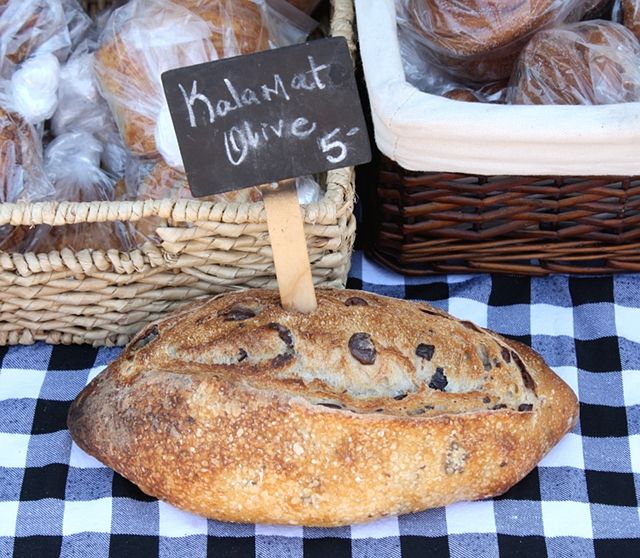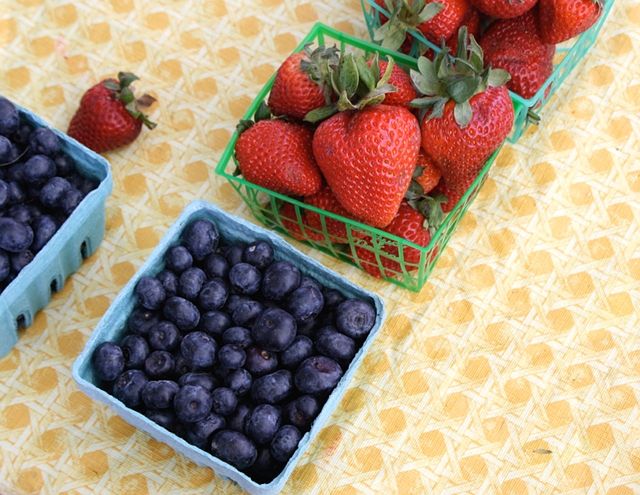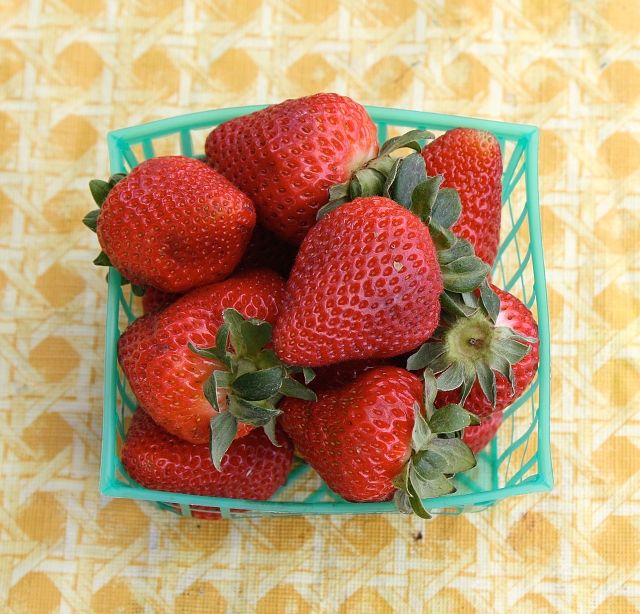 ...Some fresh strawberry inspiration for a...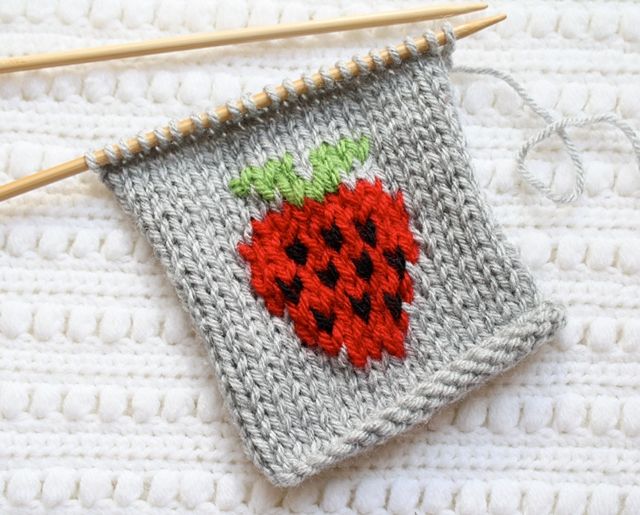 ...strawberry yarn bomb!
There is nothing like a farmers market to really make it feel like summer! We picked out some heirloom tomatoes and peaches to take home. We wanted to buy some of the kalamata olive bread but unfortunately they were sold out! The Meyer lemon bread sounded intriguing...but they were sold out of that too! I might have to wake up a little earlier on a Saturday this summer so I can snag a loaf. ;)
Does your town have a farmers market this time of year? What are your favorite things to buy? Oh, and did you yarn bomb anything on Saturday too? I would love to see if you did!