Guest Post // London Haberdashery Yarns with Art Equals Happy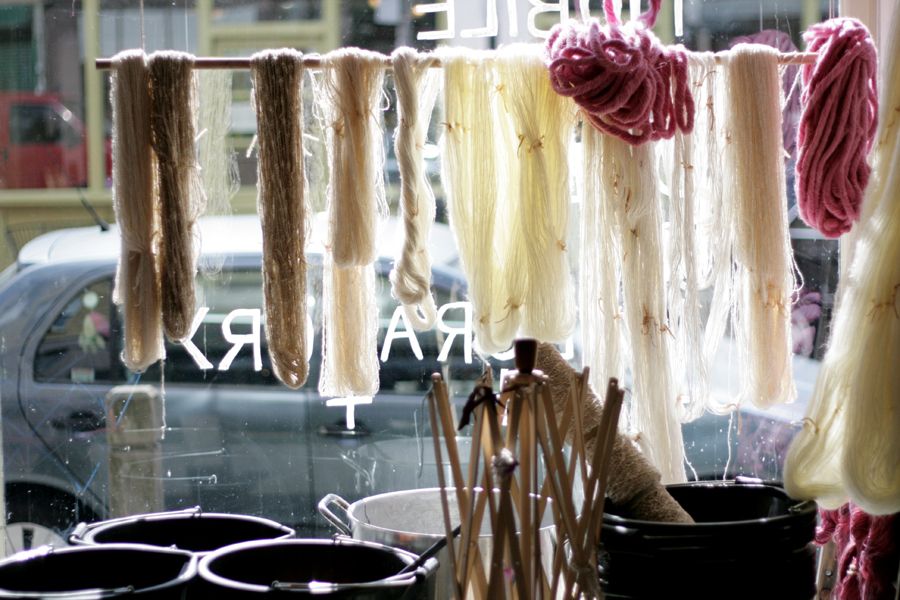 Hello One Sheepish Girl readers! I'm Kim from Art Equals Happy, but you might know me as Meredith's penpal. :] I live in London and I'm super excited about her coming to visit and see this amazing city. One of the things I love about London is that there is something for everyone here, it's incredibly diverse and a quick bus or tube ride away can take you to a whole other 'world' (so-to-speak).
Near Bethnal Green tube station, there is a little yarn shop tucked away that prides itself on being a little different than your average haberdashery called Prick Your Finger.
I did some work experience for them last year, and we photographed tons of their 100% British Wool in fun ways. I thought you might enjoy seeing some UK yarns.
Thanks for letting me share, I hope you're having a good day,


Love, Kim Smith.
*Thanks so much for sharing this lovely shop with us Kim! I hope we are able to stop in for a visit this week! :)